Entomology team of two takes fourth place at Area despite being short a team member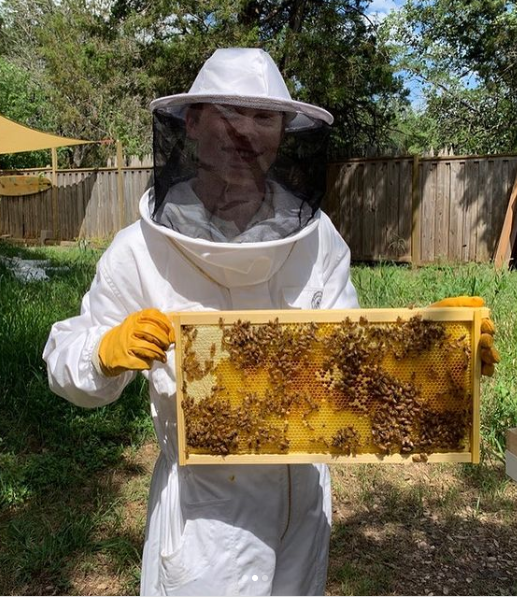 At the Entomology Career Development Event Area competition on April 7, FFA members Alexander Beaucamp and Lillian Nutt took fourth place despite being an incomplete team of two against teams of three and four. On top of that, Beaucamp, a senior this year, took first place individually, and Nutt, a freshman and new FFA member, took sixth.
"I think, considering we had less people, we did really well," Nutt said. "It was my first time ever doing [the entomology competition], and I think I did pretty good for [my first time], and Alex got first, so I think we did really well."
Entomology teams are scored based on the scores of their top three members, so having only two members put the team at a large disadvantage–although according to FFA teacher Joe Lemmons, the team originally had a third member who was unable to compete. Despite this disadvantage, the team still performed well enough to qualify for State.
"This goes to show how hard they worked," Lemmons said. "Unfortunately there is a rule prohibiting teams of 2 to advance to State. Nonetheless, the team placed fourth in Area and are State-qualified. No one can take that away from them. Although we will not compete at State, it shows you the strength the team has." 
To prepare for the competition, both students came to early 7 a.m. practices several times a week that ran until school started. In regards to his individual first place experience, Beaucamp also credits his prior entomology experience, particularly with his talented former team members who were able to support and teach him.
"I was very happy [about my performance]," Beaucamp said. "That was my last [entomology] competition, because I'm graduating, and to have the honor of winning first place at Area, and to technically qualify for going to State, that was really fun, and it was a good way to end off the year."
The entomology competition contains both an exam portion and an ID portion, the latter in which participants must correctly identify provided insect specimens and some of their specific qualities. Because of the nature of the competition, COVID didn't change much, although Beaucamp said the team might have had fewer members because of it.
"As far as the competition goes, everything was pretty normal," Beaucamp said. "I'm sure there would have been more people to have on [the] team if COVID-19 wasn't around, [but] unfortunately it [was], so we just had to roll with the punches, and it worked out, so I'm pretty happy."
Although the team will be unable to go to State, they were still able to perform enough to qualify for State even with a missing member, and both students feel satisfied with their performance.
"It was just fun overall, I always have a good time doing entomology competitions, but I really enjoyed it," Beaucamp said. "You know, I could have scored higher, but everyone always wants to score higher, so overall I was very happy with my performance."
After high school, neither student plans to study entomology; however, both plan on studying biology and biology-related subjects, which would still be connected to the subject, and both still express an interest in entomology.
"I want to be a vet, so [I want to study] stuff related to medicine, [and] definitely biology," Nutt said. "I have a bug box, so I pin insects and I keep those if I find them, so that might be a hobby of mine, not necessarily a job, but definitely a hobby."
Beaucamp's focus will be on biology in the future, although he is also interested in taking some entomology classes.
"I'm thinking more on the biology side, which is still kind of that bigger family, but not specifically entomology," Beaucamp said. "But I did enjoy [entomology], and it was a lot of fun."