Jarod Hickle Teacher Profile
If you are either in sports or a marketing class, chances are that you have run into Jarod Hickle.  He is a member of the VHS faculty who works in training students physically on either the football or the baseball field and mentally in the classroom.
Hickle attended St. John's University in New York City, earning a Bachelor's degree in Sports Management and Social Media Marketing. Here at Vandegrift he teaches both advertising and social media marketing. His interest in advertising is due to how advertising establishes important links.
"It's a way to create connections with many different people," Hickle said. "I really enjoy developing the target market & consumer personas."
In his classes, he teaches the ins and outs of how businesses prefer to get their idea across.  Students learn about topics such as basic types of advertising (digital, billboard, ect), how companies coordinate their marketing strategies, how advertisements work to entice the viewer and most importantly how the government regulates advertising. In addition to the basic classwork, students are also frequently given the opportunity to create their own advertisements as part of a project.
"I really enjoy developing the target market & consumer personas," Hickle said. "My favorite figures are the people who can develop their personal brand and use it to make the community a better place."
Outside of school Hickle enjoys an active lifestyle such as hiking with his wife and children and hunting with his friends.
"I enjoy spending time with my family," Hickle said. "We are usually outside hiking, exploring, or playing sports."
Hickle highly enjoys his job as a teacher and believes it is a great honor to teach the advertisers of the future the skills they will need to succeed in the field.
"[The job is] exciting, challenging, and rewarding," Hickle said. "Teaching is an opportunity to make a positive impact on the community."
About the Writer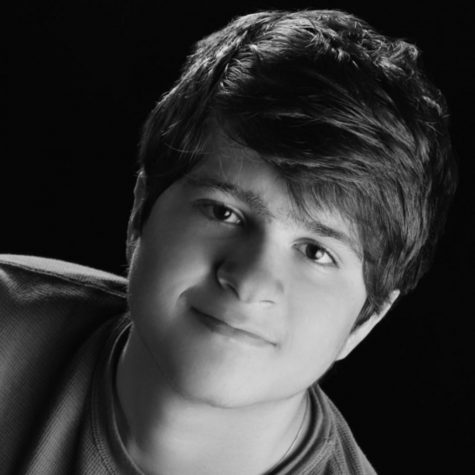 Nicholas Scoggins, Staff Reporter
Nicholas Scoggins is a junior and this is his second year on the newspaper staff. In his free time, he enjoys traveling, reading and participating in military reenactments. After high school, he hopes to pursue a military career.