Alexandra Magness Teacher Profile
Chances are if you take AP US History or IB History of the Americas, you have met history teacher Alexandra Magness.
Magness first got into history when she was in high school taking an APUSH course during her junior year. She credits her APUSH teacher Mrs. Widner for sparking her interest in the subject of history. Her interest in history was further complimented during her senior year in high school when she took AP US Government.There, her teacher Mrs. Floyd contributed to Magness gaining an interest in the subject of political theory and governance. 
"She really brought the subject to life for me," Magness said. "Then even more in my senior year, my AP Govt teacher (Mrs. Floyd) really kicked off my obsession with politics/policy."
Her favorite eras from history include the Revolutionary War, because America during the time period was a real-life underdog and triumphed. She is also interested in the Cold War era due to the variety of dramatic incidents between the United States and the Soviet Union as well as the lessons in international diplomacy that the era offers. Some of her favorite figures include Teddy Roosevelt, Benjamin Franklin, Harriet Tubman and Lyndon B. Johnson.
"The Revolutionary period of the U.S. not only gives you moments of uncertainty, and an "under-dog" kind of theme, but also moments of true governmental debate (writing of the Constitution)," Magness said.  "And the Cold War is just pure drama."
Wishing to make her passion a career, Magness attended the University of Texas at Austin from 2012 to 2016, earning a BA in Government and History and a minor in education. After completing college, she became a history teacher, citing the experiences she had with her history and government teachers.
"Like a lot of educators, my inspiration for teaching came from my own high school teachers," Magness said.
Nothing, however, could have prepared her for the massive difficulties that the COVID-19 lockdowns would impress upon educators across the world. Many of her favorite ways of teaching, such as historical simulations, were no longer possible since they would not work in a functional and fun manner on Zoom. 
"I'll be honest, we've lost a lot of my favorite activities this year that just could not work with the virtual format," Magness said.
She has had to create entirely new lessons and types of activities to work over the platform in order to properly teach students.  Some of these activities include the usage of the online teaching tools Peardeck and Edpuzzle as well as watching historical documentaries. 
"I am hopeful that we can still use these new tech applications next year, and integrate them in a way to make the course better than ever before," Magness said.
In her spare time, she enjoys reading historical nonfiction such as The General vs the President which details the infighting between General Douglas Macarthur and President Harry Truman during the Korean War. She is also training for a half-ironman triathlon, she hopes to participate in August.  The primary reason she continues her job as a history teacher is to give her students a better understanding of the world around them.
"I think an understanding of history is such a crucial part of a functioning society," Magness said. "Not only to learn lessons from the mistakes of the past, but also to honor those who helped create the world we live in today."
About the Writer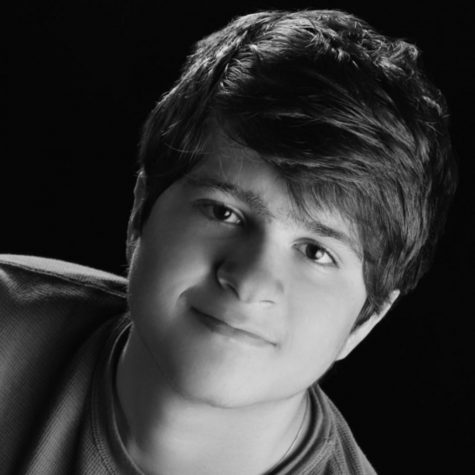 Nicholas Scoggins, Staff Reporter
Nicholas Scoggins is a junior and this is his second year on the newspaper staff. In his free time, he enjoys traveling, reading and participating in military reenactments. After high school, he hopes to pursue a military career.