Senior Wins CTE Student of the Week Award
There are many enterprising young students who will one day enter the business world. One of those bright minds recently won the CTE Student of the Week Award while taking the Business Management Practicum.
The Practicum in Business Management is a double-blocked class that is the most important business class. It is for business-minded students who wish to take a more difficult class that will help prepare them  for college.
"You are allowed to pretty much do whatever you need to do in order to advance yourself in the business field," senior Greyson Powell said, "For me, that consisted of doing a DECA project and interviewing business professionals."
The class does not have a set curriculum, rather it is organized as a self-guided course and supports students doing things that will further their knowledge of business. 
If a student wishes to participate in the Business Management Practicum, they must first take several pre-requisite courses like business, finance or marketing classes.
The practicum class falls under Career and Technical Education or CTE. Through these CTE courses, students learn career-specific skills that will prove essential in their later careers. It is a non-weighted class, meaning that your final grade will not take the class's difficulty into account.
"Most of them are non-weighted, but they are all very valuable in the information that you learn in them, and colleges like to see that you are picking out an interest and following it," Greyson said. "One of the classes that I took was Business Information Management, which is a class where they teach you how to type fast and use Microsoft Office." 
Through this program, Greyson has recently won the CTE Student of the Week award. The award recognizes CTE students who have done something interesting or have been working very hard in their classes.  
With his experience, Greyson is hoping to become an actuary, someone who manages risks in the business field.
"Greyson is a responsible and motivated student and has seized the opportunity to explore Actuarial Sciences," business teacher Kari Michalek said.
Greyson hopes to take finance courses at Louisiana State University.
"I was recognised because I am using my business practicum time to study an actuarial science textbook, which is a very unique thing to be doing in high school," Greyson said. "I'm pretty certain I want to do business the rest of my life."
About the Writer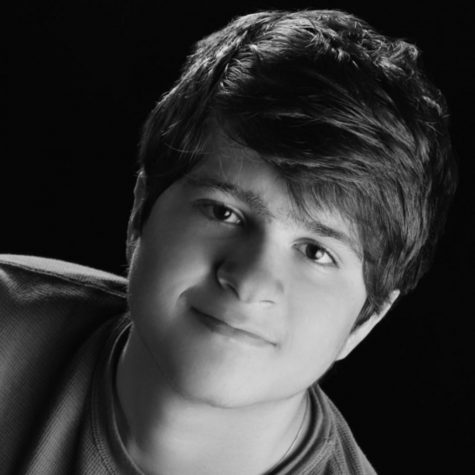 Nicholas Scoggins, Staff Reporter
Nicholas Scoggins is a junior and this is his second year on the newspaper staff. In his free time, he enjoys traveling, reading and participating in military reenactments. After high school, he hopes to pursue a military career.