Candy at Vandy
School holds Trunk or Treat celebration for community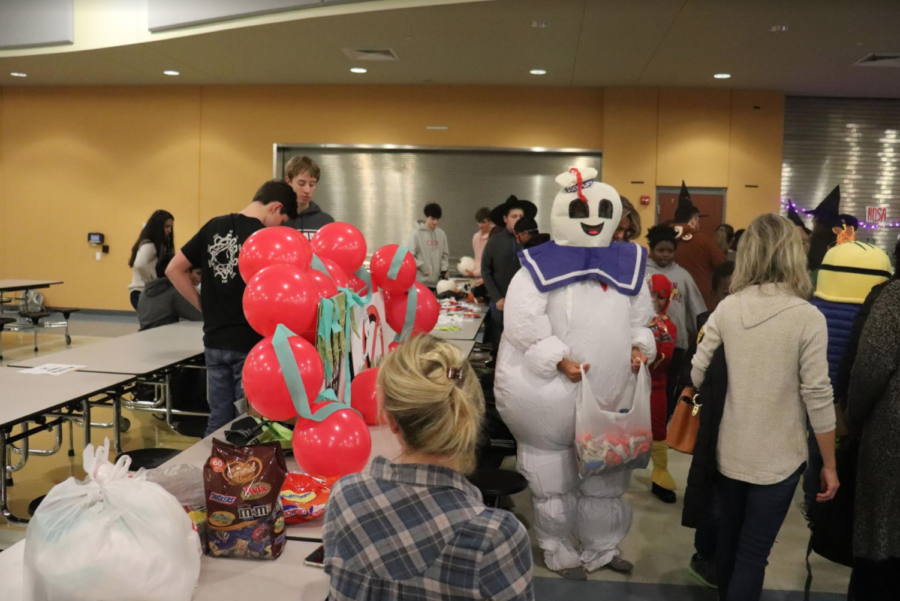 Children ranging from all ages gain access to a safe-haven to have fun, candy included. For any kid and their parent, this is paradise. Family and Community services hosted Trunk or Treat Wednesday from 5 to 7:30 p.m. at the school.
"My favorite part about organizing this event was getting my whole class together and planning something that would be fun for both the community students at Vandegrift," junior Mallory Child said. "Our school's clubs and organizations are involved with the community. It's just a safe way for young kids to go trick or treating while also learning more about the school." 
The hosts of trunk or treat knew that flexibility is imperative, especially with Austin's unpredictable weather. Clubs began to assemble their trunks inside  the cafeteria after it started to rain.
"[Moving our trunks indoors] was a last minute change but I feel like we all kind of saw it coming," freshman robotics member Karina Brown said. "I made a plan for having the trunks inside and having them outside just in case."
During the event, Child and a few other students from Family and Community Services tended the voting booth where visitors could cast their vote for the best looking trunk.
"A girl came up to me as I was handing out tickets at the beginning and asked what our booth was for," Child said. "So I explained it to her and she said 'but they're all so good.' It was really nice to hear that."