Fashion shows for football
Students participate in weekly theme days while football is in play
The football team sets at the line of scrimmage, plays are called and the snap sets all players in motion. An offensive line is formed as the quarterback throws the ball to the outfield where players battle to gain the most yardage. All while the team's sea of supporters are posted in the stadium stands synchronized by cheers and clothing themes.  
Theme days are scattered across the first semester while football season is in play. Students dress accordingly every game day to show their support for the football team. Some of the game day themes include space day, blackout, and denim day.
"When people dress up for theme day it gets me hyped," joker JJ Parker said. "[It gives us] a little edge to have all these people supporting us and wanting us to win our games."
Students share a togetherness that make theme days so successful at games and on campus. A community with the same goal of winning is what drives students to participate, which is the reason student council created theme days, according to student council advisor Ms. Huston.
"For a successful theme day, it should be possible for everyone to go in their closet and come up with some piece that represents the theme," Huston said. "Even if it's just a color or old t-shirt, it should make them feel part of the magic of Viper Spirit."
Theme days even go beyond just game days sometimes. In the week leading up to homecoming, students prepare by dressing up, making mums, and preparing floats for the annual Homecoming Parade, held the day before the Homecoming football game. Additionally, Vandegrift StuCo and Legacies will be hosting the inaugural homecoming dance on Oct. 19.
"From simple theme days to the parade, to our newly established dance on Saturday, everyone will have opportunities to get involved and find their fun," Hutson said. "All of the moving parts that go into a successful Homecoming week spark that pride. Our football players will dedicate their focus on ensuring a victory for our Homecoming game."
Beyond boosting the football team's spirit, other organizations feed off the student supporters on game days as well. Varsity cheerleader and senior Cady Wynn said when she sees students in the stands dressed up for the theme, it motivates her to cheer harder.
"I think [theme days are] good for students to get involved," Wynn said. "It honestly feels kind of like a club in a way because the students are just putting in this extra effort to make our campus feel special."
Leave a Comment
About the Contributors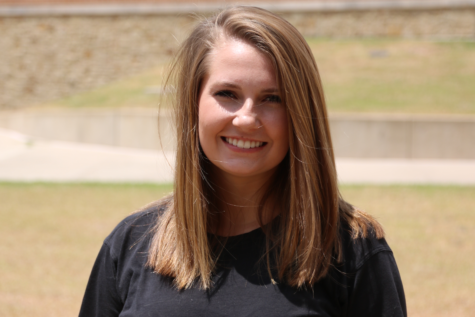 Codi Farmer, Staff Reporter
Codi Farmer is a senior and this is her second year on staff. She is also involved in PALS, DECA, UIL Academics and Rake the Lake. She loves music, reading...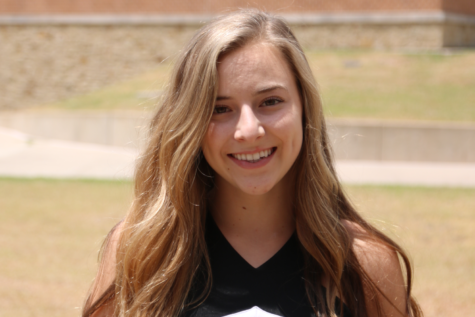 Sumerlyn Yudell, Social Media
Sumerlyn Yudell is a senior and this is her second year on staff. She is a member of the Varsity Cheer team and a PAL around campus. She loves to explore...