PALS hosts SR4A book drive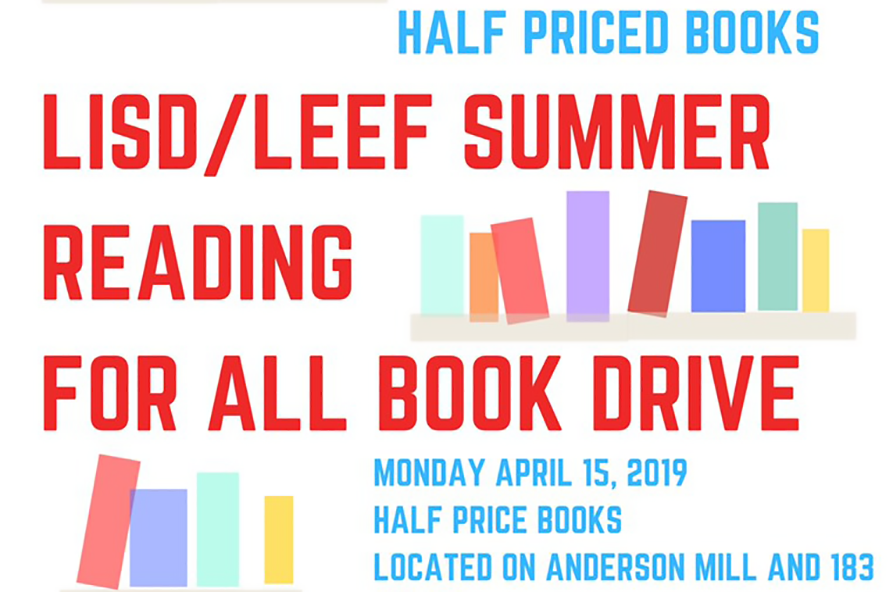 PALS is hosting the Summer Reading for All (SR4A) book drive today from 6-8 p.m. at Half Price Books located on Anderson Mill and 183. This is the first year PALs are running the event.
"I want everybody to have the same opportunities that I have to have open access to do things like books to read," SR4A committee member and junior Codi Farmer said. "Research shows that between June and August reading scores go down a lot, especially due to not having enough reading content to read over the summer. I think [this book drive] is a really important thing."
The district will use the money from the event to purchase books for less funded schools in the district. These books will be put out on racks in schools during May for students to grab before leaving for summer break.
"I love working with [the students to make this book drive happen]," PALs teacher Laura Freund said. "It is a great opportunity for all of Leander ISD and the Vandegrift community to come together to support reading and literacy."
SR4A is a summer reading program by Leander ISD to ensure that all students have books to read over the summer that may not have access to books. This program is a district wide initiative, where every school collects books and donates them to the district. Leander ISD has participated in SR4A for six years.
"It is important to the district because it is helping raise money," Instructional Coach Sheri Westbrook said. "Maybe [Vandegrift] doesn't need as many books but other schools in the district do. I feel like when the books are sent out it puts everyone on the same level playing field and everyone has the same opportunities."
Freund and the SR4A committee made the flyers for the book drive, collected books donated at Vandegrift and took them to the district and coordinated the book drive at Half Price Books. At the book drive, there will be students performing and face painting stations for students.
"My favorite part is the impending impact it is going to have," Farmer said. "I really hope it helps. I think that it is a good idea. I am donating a bunch of books, some of my old favorites, because I really want the students to get the same chances that I had and give them more perspective."
About the Writer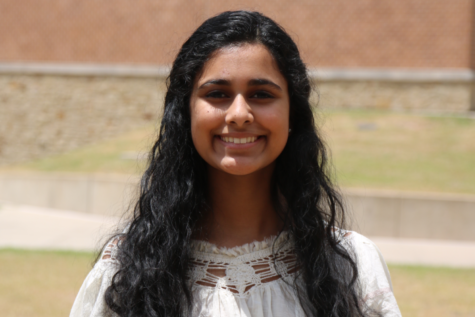 Harshita Avirneni, Spotlight Editor
Harshita Avirneni is a senior and this is her third year on the Vandegrift Voice staff. She joined newspaper because she wants to pursue a career in journalism. Harshita is also involved in UIL journalism, robotics and FCCLA.