UIL teams place at Westwood meet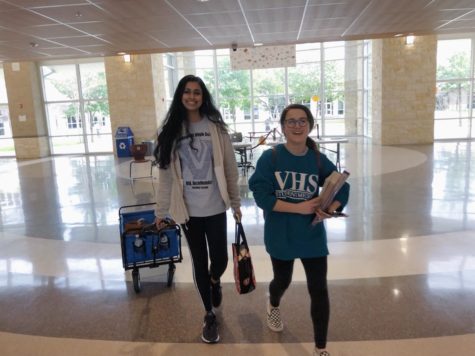 UIL academic teams competed in the Westwood Invitational Meet Feb. 22-23. Advisers said many students placed at the meet.
"The journalism team did well," journalism teacher Lela Coker said. "They didn't place first as a team, but we had several people place in their events. Westwood is a big meet, and we did better last week than we have in previous years."
Students on the UIL journalism team prepped for the meet by writing stories and headlines based on prompts from previous years. The team competed in news, feature, editorial and headline writing along with copy editing. Being on the team has helped many of the students practice advanced writing styles and write faster, like feature writer Harshita Avirneni.
"I learned how to be a better writer for my events," Avirneni said, "It helps me write faster too and think on my feet, and I think that's helped me become a better journalist."
Other competitions at the meet included prose and poetry and debate. Senior Allison Morris competes in both competitions.
"I feel like [being on the UIL Team] formed me into a different student," Morris said. "It teaches you to be invested in issues you wouldn't necessarily think about normally."
There are also math, science, current events, spelling, accounting, social studies, computer science and literary criticism events. All teams will participate in the district meet on March 29-30 at Hendrickson. If students place first through third, or they place first as a team, they advance to the regional meet in April, ultimately trying to make it to the state contest in May.
"I know for placing we get trophies which is really nice," Morris said, "Since our team, at least the debate part of the team, is super small and not known, it's super awesome when we get to tell people 'we got this place at district.' We're really looking forward to that."
About the Writer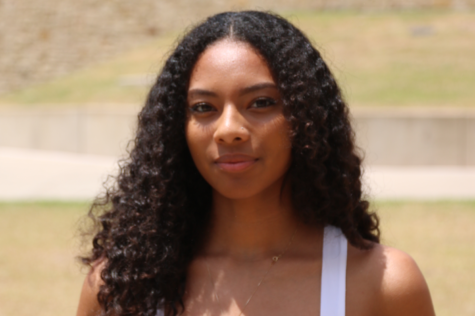 Delilah Woods, Staff Reporter
Delilah Woods is a senior at Vandegrift, and this is her second year on the newspaper staff as a writer. She runs on the cross country team. In my free time I enjoy being with my friends and family, going on outdoor trails to run, writing and spending time with my dog Koda.