Counselors host student-led conferences
Sophomores are holding conferences in the lecture hall this week. These student-led conferences teach students skills that can help in a business environment and even in everyday life. 
"Sophomore conferences are a great way to check in with students and parents to see how the year is going," counselor Kandice Detlefsen said.  "We have great conversations around the future goals of the student and talk about what steps will have to be taken to make these goals a reality. This conversation helps guide students in making course selections for the following year."
Counselors set aside 20 minutes for each student. The goal of the conferences is to think about possible career paths. Parents can attend to keep up with how their student is applying themselves in school.
"It teaches me how to be more responsible,"  sophomore Jack Shidlofsky said. "It also helps keep up with my education and I can see where I need to improve and better myself."
The meetings also help parents learn how focused their child is on possible careers, and helps the parents see the potential their student has in them. This can show the parent and the counselors what the best road for their student would be and how to achieve their goals.
"I feel that these conferences help the student feel more confident about what is ahead for them, not only academically, but with other pieces as well," lead counselor Amy Rodriguez said. "I really enjoy checking in with students to see how they are managing school and life."
About the Writer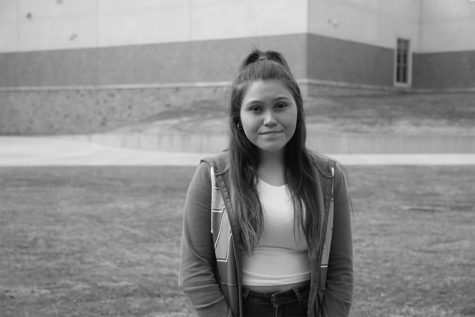 Xanatha Dowden, Staff Reporter
Xanatha Dowden is a junior and this is her first year on the newspaper staff. She moved to Vandegrift from Round Rock High School earlier this year. Xanatha...