Family and Consumer Science starts donation drive benefitting Austin Humane Society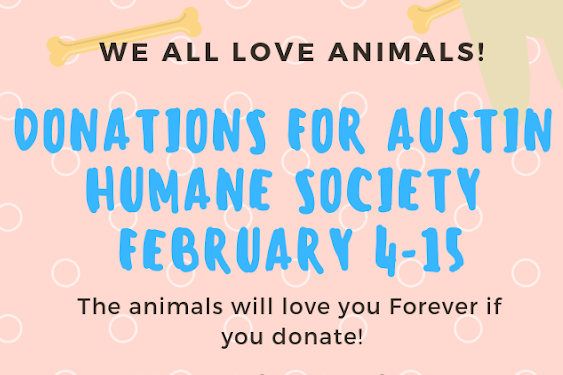 The Family and Community Service class started their donation drive Monday and it will continue through Feb. 15. All donations will go to the Austin Humane Society to help shelter animals.
"Contribute if you're able to," junior Jorja Smitherman said. "You would be able to help [the animals] when they don't really have a voice for themselves."
Smitherman said the Humane Society needs bedding and food the most, but they will also accept treats, medical supplies, cleaning supplies and toys for the animals. To keep the animals' diets constant, they will only accept Heritage Ranch pet food by H-E-B. Students can drop supplies off in room 1354.
"The best part about this drive is that most of it is stuff that you already have at your house, like old bedding and sheets so you don't have to go out and spend money on," senior Kailey Allen said. "It's just stuff that you're not using."
The class, composed of Smitherman and seniors Allen, Andrew Hernandez and Anna Morton, decided to create this drive. Smitherman proposed the idea for the drive and her classmates agreed that it was a good idea.
"I just love animals so much," Smitherman said. "My mind goes straight to animals. They're not helpless, but we can help them more than they can help themselves."
The class is student led, but teacher Meghan Irby oversees their projects. Though the students created this drive, Irby dealt with the administrative part of it.
"[My students] are self-motivated," Irby said. "I am extremely proud of them for all they have done."
Students like Allen are a part of this project because they want help animals in need. She is planning on donating multiple items to the drive herself.
"I think that it's really important for us to give back in any way we can," Allen said. "I think it's especially important for the animals because as the weather changes and it gets colder, a lot of them don't even have the warmth of sheets or the comfort of somebody to love them. So any way that we can help them I think is super important."
About the Writers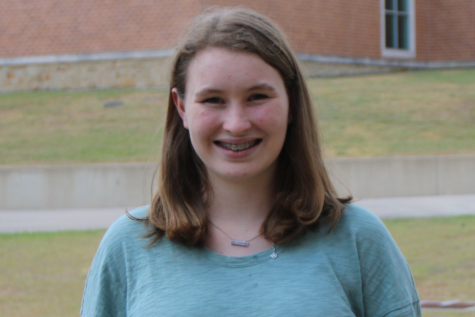 Natalie Brink, News Editor
Natalie Brink is a senior, and this is her third year on the Vandegrift Voice staff. In the spring, she competes in UIL journalism. When she has free time she reads as much as she can and walks her dog. She hopes to pursue a career in journalism after graduation.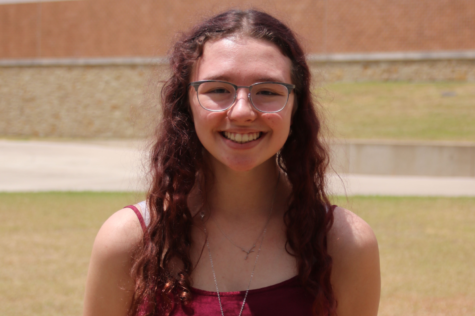 Claire Lawrence, Opinions Editor
Claire Lawrence is a senior and this is her third year on the newspaper staff. She wants to study journalism in college and eventually become the editor of a successful publication. She also enjoys theater and writing music.