PALS begin application process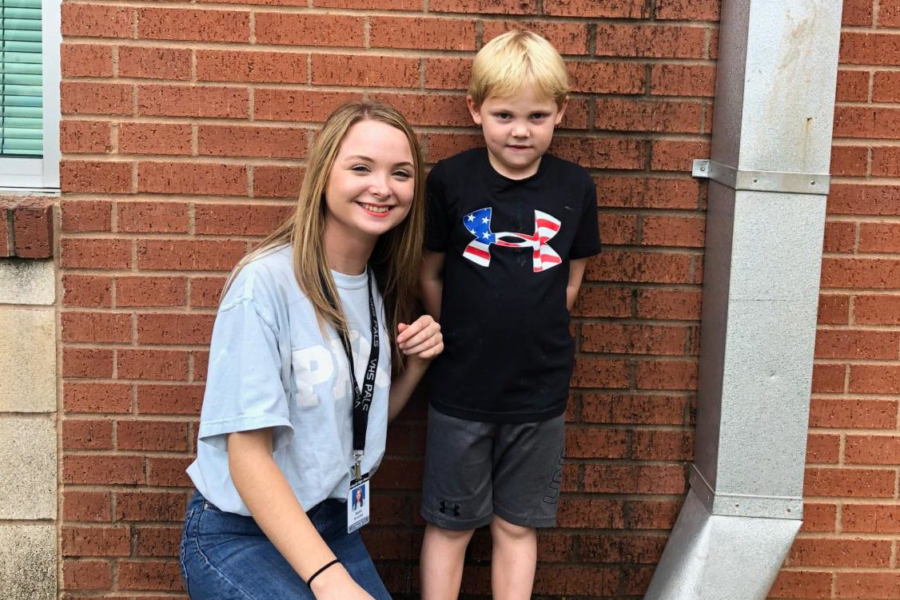 The Peer Assistance Leadership Service program is holding informational meetings to become a PAL Jan. 16-18. This program strives to train students to be leaders in their community by working with children at local feeder schools and volunteering in the Four Points area.
"To me, the organization means serving others and helping them to become the best version of themselves," PALS teacher Laura Freund said. "PALS really is just a way to get yourself out of your comfort zone, help others and make [the community] happy."
To become a PAL, students must attend one of the meetings, submit an application and sign up for an interview, which used to be broken up into two parts: one with current PALS and the other with Mrs. Freund and Deputy Peters. This year, however, Mrs. Freund is implementing a new system for the interviews.
"I'm thinking will be a panel of both adults and PALS in the interview instead of what we've done in previous years because it just took too long," Freund said. "I think [anyone who tries out] needs to have a willingness and openness to work with others, to step outside their comfort zone, and that even though it may not be easy, it's a really important trait that they need to learn."
Once admitted into the program, students get trained during the first few weeks of school about what they can and cannot do around or with their PALees. After their training is complete, they are sent off to meet their PALees.
"The hardest part about having a PALee is having to be an adult and a friend at the same time," junior Sumerlyn Yudell said. "Because they are so much younger, so having to regulate being kind and being a friend and also having to be a little strict sometimes [is difficult]."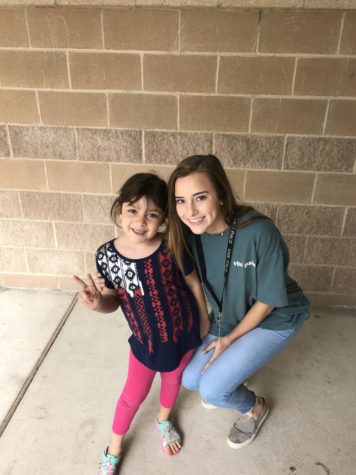 PALS students travel once a week on Monday and Tuesday, depending on if it is an A day or B day. They go to one of seven feeder schools, which consists of two middle schools and five elementary schools in the Four Points and Steiner Ranch communities.
"[Travelling is] a really rewarding thing that we get to do," junior Amanda Stahl said. "It's really fun because it allows us PALS to get closer and build connections with each other when we go out and help at the schools. [My PALee is] an adorable kindergartener, but I will say that keeping the PALee in check and really trying to figure out what he needs from me was really difficult for me, but I think I'm starting to get the hang of it now."
After every travelling day, the class gets together to talk and reflect on the session they had with their PALee. They are able to ask questions about any issues they may have had and plan for the next time they travel.
"What's most beneficial for me is what I can accomplish for this student, and that to me is what I hope to get out of this experience," Stahl said. "I just want to make an impact in my PALees life."
Freund says that anyone who is interested in making a difference in the community should apply, as PALS have the greatest opportunity to make a difference both on campus and in the community.
"In the world today, we've become so disconnected and I think that we need to be the leaders to change that," Freund said. "PALS are held to a higher standard and you need to make sure that you're okay with that and ready to go out and make a difference on our campus, on our feeder school campuses and in our community."
Yudell noted that she believes that being involved in the community as a PAL has helped her better herself and grow her leadership skills.
"I feel like I'm getting a lot from being a PAL," Yudell said. "I get to go and do so many things that I wouldn't have the opportunity to do on my own, such as being an influence in a kid's life and being an influence in the community around me, not only as an individual but as an organization."
About the Writers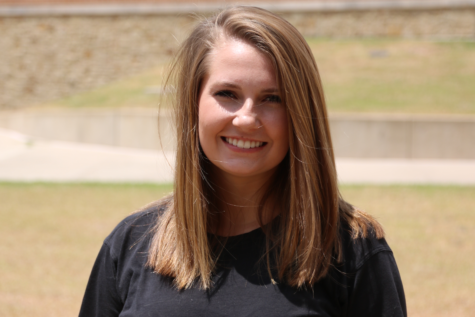 Codi Farmer, Staff Reporter
Codi Farmer is a senior and this is her second year on staff. She is also involved in PALS, DECA, UIL Academics and Rake the Lake. She loves music, reading and writing and can often be found playing with dogs.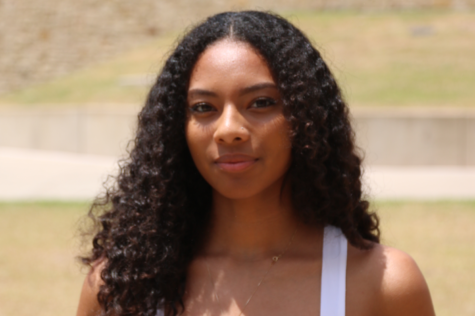 Delilah Woods, Staff Reporter
Delilah Woods is a senior at Vandegrift, and this is her second year on the newspaper staff as a writer. She runs on the cross country team. In my free time I enjoy being with my friends and family, going on outdoor trails to run, writing and spending time with my dog Koda.