All accounting 2 students pass Quickbook exam
The Accounting 2 class had a 100 percent passing rate on the recent Quickbooks Certification Exam. The QB Certification exam challenges students' knowledge and skills needed to use bookkeeping application software available for small businesses.
"My accounting 2 students this year are really bright, hard-working kids so I give them all the credit," Accounting 2 teacher Candace Nassar said. "This is Vandegrift's third year offering the test and by far our best result. Last year roughly two-thirds of the students passed. Each year I have refined the curriculum in order to improve their passing rate."
The QB Certification Exam is a difficult exam to pass, even for most adults. LISD offers this exam to Accounting 2 students because they have learned the material well enough to understand the Quickbooks application.
"Knowing I passed felt great," senior Lyndie Coffman said. "I felt both accomplished and relieved because I know passing an exam like this looks impressive and I can also put my knowledge to the test in the real world with a real job. Overall I was happy I was able to prove my knowledge to myself."
Students had to study for many weeks ahead of the test to get a passing grade. They prepare for this test in numerous ways including completing online lessons that include hands on learning activities, taking prior quizzes and tests covering the material and reading chapters from training manuals.
"We use a training manual purchased through Certiport, the certification testing organization that LISD uses," Nassar said. "This is really the critical part of gaining the needed experience in the software. They also take assessments and tests over the material. It takes us about 10 weeks to get through everything which is less time than many other programs."
Students who passed this exam agree that they felt rewarded. Some say that even though the class can be difficult, it offers valuable life skills and knowledge needed for jobs and internships in their future.
"I am very happy with the results," Nassar said. "By passing this test, students can earn money by keeping the books for small businesses. It is also excellent collateral for college applications and future internships."
About the Writer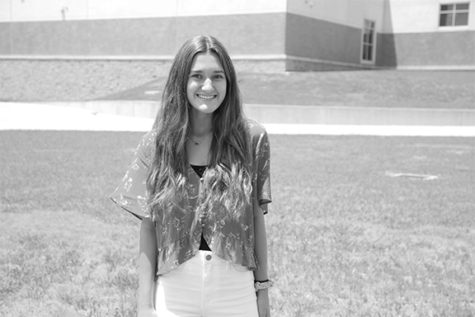 Megan Messer, Opinions Editor
Megan Messer is a senior and this is her second year on the newspaper staff. She love writing for the Voice and writing in general. Megan will be studying Journalism at Baylor University after she graduates.