World Geography students learn about Geographic Information Systems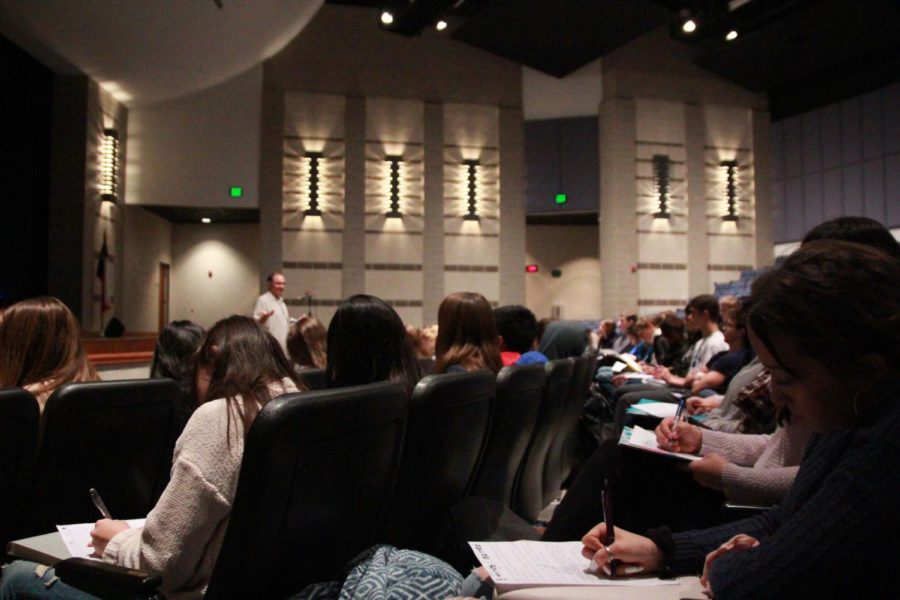 Brent Porter, a University of Texas research scientist, presented the Geographic Information Systems to World Geography students on Wednesday for Geography Awareness Week. The presentation included an overview of GIS and how it benefits the study of natural disasters.
"The GIS is a great way to integrate different data together in a way that allows you to do a lot of comparative analysis," Porter said. "One of the things that's great about it is that it lets you take data tests that shows facts you wouldn't necessarily know."
The GIS program started in the late 60s, but with new technology it has developed throughout the years. As more companies have heard about GIS the more recognition it has received.
"It started as a landscape architecture experiment, and one of the students of that program, Jack Dangerman, made SRI which is the first GIS company," Porter said. "As it has gotten more popular, and as we get more data and sources to put the data in, it becomes more powerful. The more data and input you can put into your GIS, the more questions you can get out of it."
GIS is a worldwide resource that brings different countries together for a conference to improve the mapping. The conference benefits all the different versions of GIS. Every summer the International GIS Conference is held in San Diego, with people from over a 100 different countries attending.
"The conference shows a constant development and enrichment of the data through these other sensors and tools that people provide to better the GIS," Porter said.
GIS creates pictures of the land before and after a disaster strikes.There are three main phases to GIS: planning, response and recovery.
"In planning it allows you to see and experiment with things you can do to prevent more flooding next time," Porter said. "In the response side of things its helping people find where there is problems right now. In recovery, you need to be able to show people public safety concerns of where people can go and can't go."
GIS also creates the everyday maps that people see. It has led to the creation of many smartphone mapping devices.
"It's one of the main technologies in the field of geography right now. Anything that you see online with maps to show location and data comes from GIS," World Geography teacher Leslie Giesenschlag said. "It really is the most relevant thing for students to learn how it works because it is how they will be using geography in their everyday lives."
Students left the presentation with many ways to utilize GIS outside of the classroom.
"When you see GIS being used on the news you can know how to read and understand it," freshman Haley Sapinpro said. "If it's in another place in the world you can prepare for future floodings."
About the Writer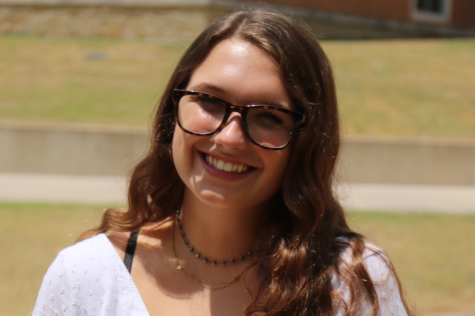 Kyra Bachick, Managing Editor
Kyra Bachick is a junior at Vandegrift and this is her first year on the newspaper staff. During sophomore year, Kyra was in photojournalism and journalism and wants to focus more on her writing career. In her free time she enjoys hanging out with her friends and being at Cabo Bobs.