Student body elects new executive officers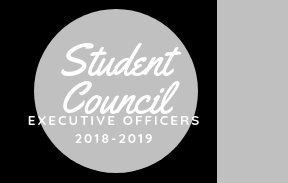 Student Council executive officers for the 2018-2019 school year were announced last week. The officer positions include Hunter Griesbach as President, Matthew Askari as Vice-President, Sydney Suthar as Secretary, Nihal Kyasa as Treasurer, Victoria Sacasa as Historian and Arianna Grandi as Parliamentarian.
"Last year, I served as the vice-president, this year I'm the president so it's been a nice build up," Griesbach said. "It's a great aspect that will help me in my career life and definitely a point gainer."
An interim board takes on preparation for the few school events that occur before the executive board is even selected, like red ribbon week and homecoming. In order for a student to get on the ballot for executive positions, they must do a number of things including create a video and go through a few rounds of interviewing.
"I've been in student council for four years so it's nice to be so high up on a leadership position at the end of the four years," Askari said. "I created a video and made some posters and I hung them up around the school. I'm sure this shows dedication to a club, it's not just something random I'm putting on my resume. I'm actually involved."
This year, Student Council is planning on putting a lot of their energy toward on campus traffic. Griesbach says they want to make the traffic experience for students more fun.
"I know this sounds weird, but ideas I've been throwing out is that we are probably going to be going into the parking lot two or three times a week with bags of candy for people that are just waiting in their car," Griesbach said. "I know [traffic] can be the worst."
Student Council is also in the hands of a new sponsor, Madi Houston. As the sponsor, she will serve as the liaison between the group and the administration as well as the school council. This is Houston's fourth year as a StuCo sponsor, but first year at Vandegrift.
"For me, a lot of what my position looks like is dependent upon the group of officers I have," Houston said.  "When they are a lot more active and willing to build the program, I am able to really help them shine."
About the Writer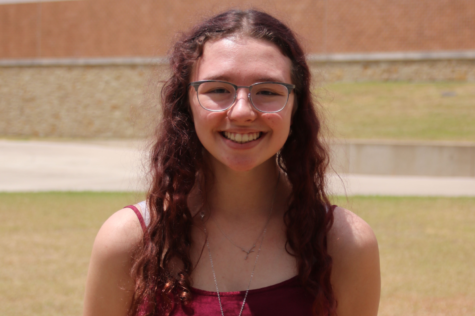 Claire Lawrence, Opinions Editor
Claire Lawrence is a senior and this is her third year on the newspaper staff. She wants to study journalism in college and eventually become the editor of a successful publication. She also enjoys theater and writing music.