Austin's boil notice lifted Sunday
The city's boil-water order was lifted yesterday afternoon. While Steiner Ranch was not affected by the boil-water order, Vandegrift and the other Four Points neighborhoods did not have access to drinking fountains last week and were provided with bottled water instead. Water fountains should be open tomorrow after LISD Plant Services is able to flush the system and make sure the water is safe.
"I learned about the water situation actually on my way to school," senior Robert Brackenridge said. "Once I saw the water fountains covered up I had my mom bring me some water from home."
LISD Student Service ran the operations. Maintenance drove as far as Belton to get water bottles to it's schools.
"After the first day I just picked up water bottles from the trainers room throughout the day," Brackenridge said. "It was really convenient to still have access to get water even though we couldn't use the water fountains."
More and more water bottles were picked up until around the middle of the week. Most kids started to bring their own water from their house. There are still many cases of water bottles in the office and athletic training room.
"My family went to the stores to stock up on some more water," senior Cornell Wilson said. "We usually drink juice and milk so it wasn't too hard to adjust."
Other bands in the district donated their coolers to help the band have enough water for their practices as they prepared for their area marching contest.
"I reached out to all of them," head band director Mike Howard said. "Literally within the hour we had coolers full of ice water. We're very fortunate for those schools," Howard said. "Even more fortunate to be in the situation where we all consistently help eachother out. Whenever any schools needs help they will have immediate help."
The water fountains should be cleared by Tuesday. The city of Austin is still trying to conserve water usage because water treatment plants are still not producing as much water as they can.
"Maintenance is coming out today to get out all the nasty stuff from the water fountains," Assistant Principal Amanda Toon said. "So kids should still bring their own water or pick up some water bottles from the front office for the next couple of days."
About the Writer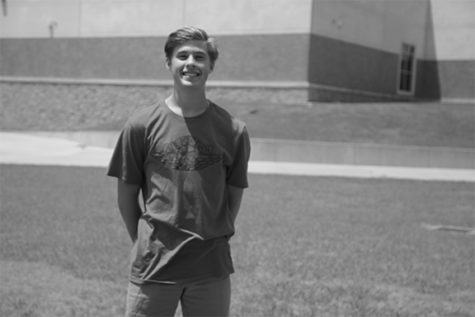 Peyton Klam, Staff Reporter
Peyton Klam is a senior and this is his third year as a staff reporter. He enjoys reading and binge watching tv shows. He also plays baseball for Vandegrift.