Senior Legacies take stage for final iDance show
Hang on for a minute...we're trying to find some more stories you might like.
Dance teams from other schools strut onto the stage.
Lyrical. Hip-hop. Jazz.
An honor guard picks up one of their members as they hit a move in their "dance."
Then it's time for the Legacies to shine.
The Legacies are participating in their final iDance performance tonight. As the curtain closes, underclassmen have the privilege of reminding themselves that it's time to get ready for another show. But for senior dancers, tonight's iDance performance means the first of many lasts with the Legacies Dance Team.
"The seniors have done a wonderful job encouraging and inspiring their team to give their all to stand out in the show," Legacies director Holly Lyons said. "I am proud of these dancers, their leadership and all they give to Legacies."
iDance is an annual two-night showcase put on by high school dance teams in the district. Each team gets to present their best dances to friends and family, and captains get to work together on the show.
"The iDance show means so much to so many people, and as a captain it's a time for me to work with other captains from all six teams and get to know them on a personal level," captain Parker Rogers said. "We may be six different teams during iDance, but we all work together as a sisterhood."
Many of the seniors have been on Legacies and performed in the show since their sophomore year.
"It's very rewarding to have worked your way all the way through all three years and then you have all the new team," social captain Emily Bostic said. "You're being their role model so it's rewarding and exciting."
The Legacies have been juggling the football season and iDance this fall. They have after-school practices to perfect their dances.
"It's been so 'go-go-go' we haven't really had time to process that 'Oh my gosh this is our last iDance,'" Bostic said. "I think I'm going to be sad when the last show is over."
As the seniors take the stage for their last iDance performance tonight, they will keep all the memories from the show.
"I would say iDance teaches us how to work together," social sergeant Abby Rhea said. "We're with a ton of other teams that we are unfamiliar with. It brings our team closer together too, but we also get to make friends with all the other girls."
Tickets for the performance can be purchased at vhslegacies.org.
About the Writer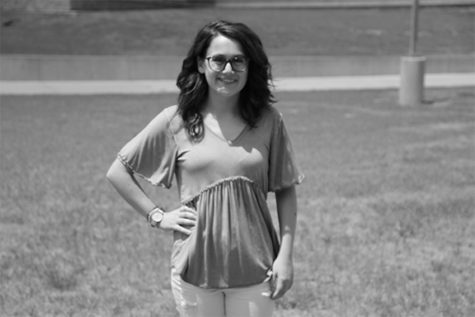 Jennifer Walker, Editor-in-Chief
Jennifer Walker is a senior and this is her third year on the newspaper staff. Jennifer took Journalism during her freshman year and fell in love with the journalism department. When she is not in newspaper, Jennifer can be found in the broadcast studio or working on a piece for AP 2D Design. She will study Communication Design in the Honors College at the University of North Texas next year.