INCubator students meet mentors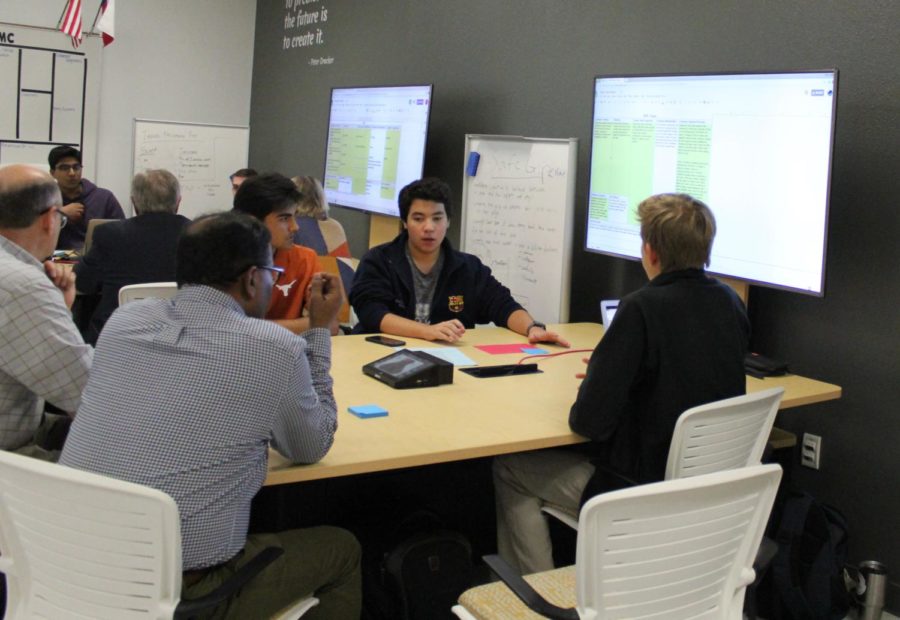 After months of careful planning, trial and error, and research, the INCubator students are getting paired up with their entrepreneur mentors. Last Friday, 21 professionals in the entrepreneurship field spent the day on campus meeting with the 21 student groups, and listen to them pitch their business plans.
"[In the spring] we had multiple campaigns to go out and get mentors," INCubator teacher Erin Lucas said. "We advertised all over the community, people submitted their resumes and we went through them to determine who was best suited to work in the program."
The mentors are all professionals coming from many different backgrounds. They have volunteers from all fields ranging from fashion marketing to computer science.
"There's numerous ways you can volunteer with the program, and so the mentors that we have chose [have decided] that that is what they wanted to do," INCubator teacher Erin Mathis said. "They will be paired up with a team for the rest of the school year and that's their point of contact, so about an hour a week with them, helping them, mentoring them, helping get them more business connections."
At the end of each class period, the students wrote down their top three choices for mentors. After meeting all of the teams, the mentors do the same process and write down their top three team choices. The INCubator teachers then go through and pair teams with mentors.
"I want someone who's not afraid to speak the truth and ideally for my group, a mentor that's good at computer science and marketing," senior Akshita Boddapu said. "Really someone who won't tell us the vision, because we already have the vision, but rather someone who will nitpick the little things."
The teams meet outside of school with their mentors an hour every week to go over their progress, address issues that may have risen and ask questions.
"I hope that they're both happy and I think that they will be," Mathis said. "As one of the mentors said, it's really the kids choice, because this is their learning process and not so much about what the mentor wants."
Many of the students in the INCubator program are seniors hoping to get funded and carry their business on into college. Boddapu said that her team hopes to run their business for years to come.
"I know it might be difficult since I'm applying out of state, Ashika's in states and Sophia's still going to be in the program," Boddapu said. "We'd just have to market time outside of the school day to work on it, but we're all really committed, so I think we can do it."
The students will spend the next few months working hard with their mentors, fine tuning their presentations and making the most out of their unique opportunity.
"I wish we had something like this when growing up," Shetal Patel, a mentor and an entrepreneur of a local photography business, said. "In fact, all the other mentors agreed and wished the same thing. The chance to direct these kids to think bigger and out of the box will definitely bring me the most joy."
The teachers and students all have an incredible amount of faith and dedication to this year's projects.
"They really surprised me," Lucas said. "I always knew that they were good, but they were just so much better than I could have imagined. I think they're all going to work hard and do well though the whole process."
About the Writer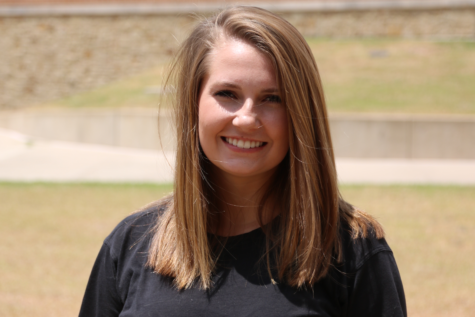 Codi Farmer, Staff Reporter
Codi Farmer is a senior and this is her second year on staff. She is also involved in PALS, DECA, UIL Academics and Rake the Lake. She loves music, reading and writing and can often be found playing with dogs.