Juniors start theatre tech club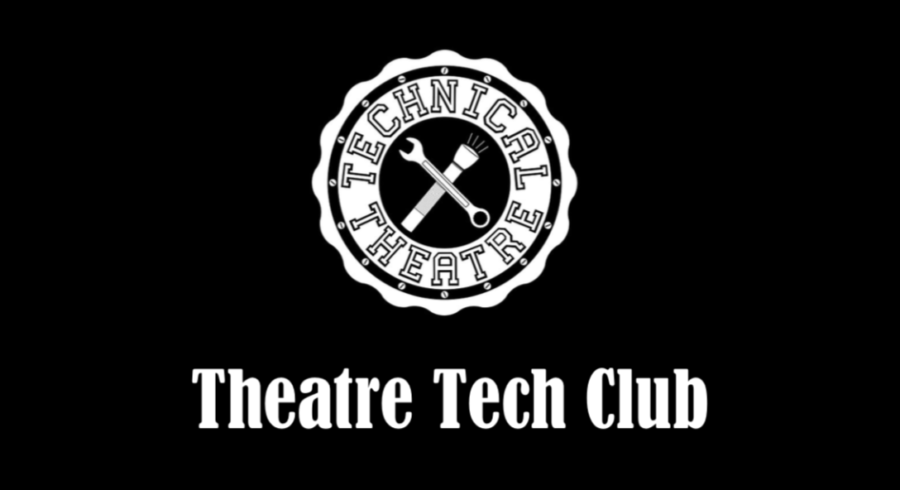 The theatre tech club is a student-led organization founded by juniors Emma Alvarez-Roth, Kelsey Woodrom and Claire Lawrence who are the president, vice president and secretary. This club is sponsored by tech director John Conner. They meet on Fridays during PIT to discuss and learn about different theatre tech topics.
"The theatre tech club is a very student interactive club where students who are interested in the technical side of theatre get together and we talk about things like college and what it is like to pursue a career in theatre tech," Lawrence said. "We do workshops and skill building activities to help with things like lights, sounds and costume design. Overall, people can get a really good learning experience after going to this club."
Lawrence, Alvarez- Roth and Woodrom designed the club to be a stress-free learning environment open to student of all levels of experience. Each week they send out surveys to the club members to vote on what the next topic will be.
"I try to come up with 'lesson plans' to teach people and just make sure that they're all getting what they want out of the club," Alvarez-Roth said. "For example, we have a meeting [today] and we'll be learning about costumes so the basics of sewing, how to use a sewing machine and the different parts, what your role as costume would be in a show, the best way to do a quick costume change."
Woodrom said she wants everyone to take something from the club. No matter how much experience someone has she said a person can always still learn and always still grow. Woodrom hopes someone can get something from what they teach.
"It's really for everyone," Woodrom said. "At every meeting we're teaching new steps that you've never learned before. We teach the step by step basics and it's always going to be something fun. We're never going to be just showing you a powerpoint and writing essays [about] it."
Lawrence recounted her early years in the tech department and expressed how much the club means to her because when this was a whole new world to her she wishes there was a group of people or even just a specific person that she could turn to to ask for help. Lawrence talked about how high school is scary and if you have someone to help you through it, it gets better.
"Each meeting is different," Lawrence said. "One meeting we will go up to the booth and we will give a tour of the light board and the sound board. Another meeting, we will play costume dress up games to help you get acquainted with the costume room and sewing machines. You can choose which meetings you wanted to attend and it is not like you have to attend every single one.If you're interested, you show up."
Alvarez-Roth said she came up with the idea of this club from Thespian Convention last year. Students go to workshops for all different topics and Alvarez-Roth said she attended 10 tech workshops.
"I hope that somebody learns something," Alvarez-Roth said. "To me, I don't care if it's just one person, one person still means change. I hope that one person at least gets an interest in it. They don't have to pursue it, but just they know something now for the next show and they think that it prepared me better for the next show and I'm going to keep using it."
About the Writers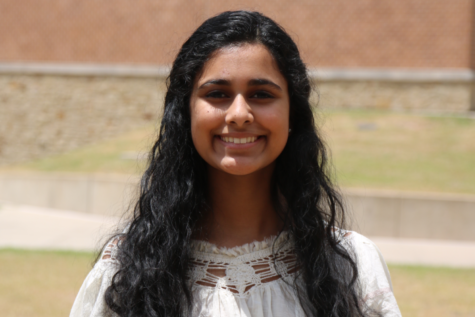 Harshita Avirneni, Spotlight Editor
Harshita Avirneni is a senior and this is her third year on the Vandegrift Voice staff. She joined newspaper because she wants to pursue a career in journalism. Harshita is also involved in UIL journalism, robotics and FCCLA.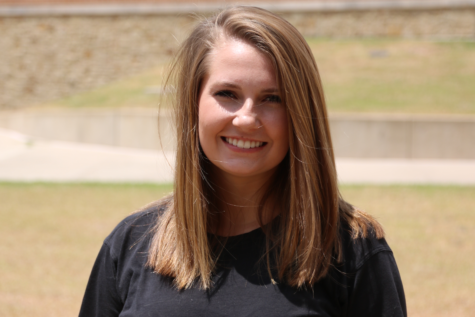 Codi Farmer, Staff Reporter
Codi Farmer is a senior and this is her second year on staff. She is also involved in PALS, DECA, UIL Academics and Rake the Lake. She loves music, reading and writing and can often be found playing with dogs.