Juniors start Rake the Lake club
To help clean up Austin's lakes, juniors Codi Farmer, Ishika Puri and Natasha Richtermeyer started the Rake the Lake club, which meets in Erin Mathis' room Friday during PIT after the football season ends. The community service club offers students a chance to get community service hours while bettering the Austin community.
"We [thought] about what we could do to get people to help out and clean out some of the trash so that we can keep Austin super pretty, and we came up with this idea," Richtermeyer said. "It sounded like fun and it's super helpful."
The club's main goal is to clean up trash from local lakes and rivers. The girls got the idea for the club after they saw the garbage in Austin lakes while boating.
"I know that personally everytime I go to Lake Travis, I'm always really sad because I see that it's not treated as well as it should be," Farmer said. "Especially considering considering how many people say that they love the lake, then they treat it so poorly."
Club members will have to put in five hours of community service picking up trash around lakes and hiking trails. More involved members will go out on boats to collect trash on the water.
"It's a great opportunity to meet people," Puri said. "It's also a great opportunity to get involved in the community."
Since it is a community service club, its members can get service hours. Farmer encourages students who need service hours for organizations such as Pals to join the club.
"It's a really great way to not only get involved at the school, but get involved in the whole Austin community," Farmer said. "This is a way at least a small group of people can go out and try to make that better."
The girls emphasized the importance of community to the club, in addition to building relationships with other members. They want the club to be a group of people who can enjoy helping the Austin area.
"We're here to have fun and help out our community," Richtermeyer said. "[We want to] get lots of people involved to help out our community, make our environments cleaner and our lakes super. Lots of people should join."
About the Writer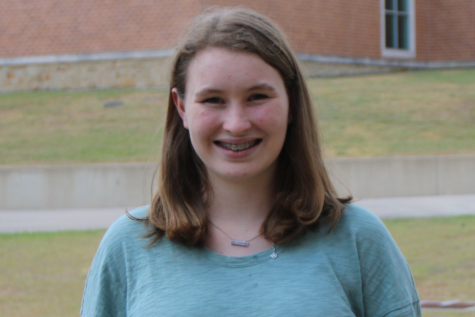 Natalie Brink, News Editor
Natalie Brink is a senior, and this is her third year on the Vandegrift Voice staff. In the spring, she competes in UIL journalism. When she has free time she reads as much as she can and walks her dog. She hopes to pursue a career in journalism after graduation.