C2 kicks off another year
Hang on for a minute...we're trying to find some more stories you might like.
Mr. Roumelis hands out raffle tickets as everyone takes their seats. The room is buzzing with excitement. Platinum members pull tickets from a bucket. More and more students shout out their disappointment until the final number is called. They won't win a bag of candy this time.
C2 held their first meeting of the school year yesterday during PIT. Platinum members organized a prize drawing, club poster project and a short discussion about kindness to create a fun meeting.
"I think it went really well," senior and platinum member Mariana Rios said. "A lot of people showed up. We didn't think that many people would show up. On the sign up sheet there were 100 people."
C2 is a club that strives to create a culture of kindness around our campus. The club organizes activities throughout the year to classify Vandegrift as a "No Place for Hate" school. Platinum members are working out the details for the "No Place for Hate" anti-bullying month in October.
"This month we're working with NHS about the anti-bullying month this year," senior and platinum member Ignacio "Nacho" Baralt said. "We have yet to talk with NHS about it, but once we do we'll know what we want to do."
The main project for C2 this year is planning their annual lock-in with fast food, a volleyball tournament and group activities that pertain to issues going on at our campus.
"Last year was really good," Baralt said. "It was very successful. We had a lot of people that went and everyone enjoyed it."
Students can pay the $10 dues on the webstore and attend the meetings to join C2. Currently the dues include a t-shirt and ticket for the lock-in. C2 meets once a month during PIT, and the next meeting is Oct. 19.
"Our huge goal is to make this year count," senior and platinum member Raylin Said said. "C2 is always trying to improve from the next year, like 'how can we be bigger' and 'how can we reach more people.'"

About the Writer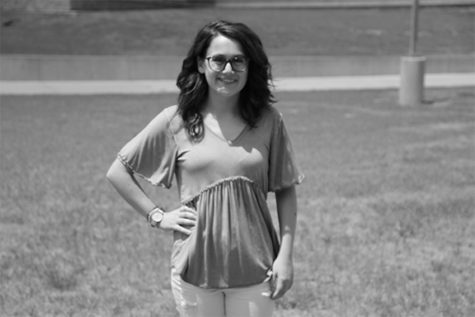 Jennifer Walker, Editor-in-Chief
Jennifer Walker is a senior and this is her third year on the newspaper staff. Jennifer took Journalism during her freshman year and fell in love with the journalism department. When she is not in newspaper, Jennifer can be found in the broadcast studio or working on a piece for AP 2D Design. She will study Communication Design in the Honors College at the University of North Texas next year.