District launches new Student Voice project
Starting this year, Superintendent Dan Troxell, Ph.D and other Leander ISD administrators created a new writing outlet for students called "Student Voice." Each month, the district will post a prompt, and students are encouraged to send in responses.
"Dr. Troxell and I talked about different methods for engaging students," Chief Communications Officer Corey Ryan said. "We wanted to be inclusive to all students. We also want stories from our students to share with our community so we can all best understand what services and programs students value."
The monthly open-ended prompts are chosen by Troxell and his team, constructed so that elementary, middle and high schoolers can respond. In the past, the district launched a service called Let's Talk, but most of the response came from parents. They are hoping that with this new service, most of the response will be student based.
"I think overall; the response has been positive as students seem to feel heard," Ryan said. "We are keeping data on these responses to tag and categorize them."
The Four Points News and Hill Country News both publish Troxell's weekly columns in their reports. The district plans to use the student voice responses in one column per month.
"I think student engagement is critical so I am supportive of the district putting programs and projects in place to bring attention to student voices," Board of Trustees Secretary Trish Bode said. "I think this project has been beneficial by providing students another outlet to share their concerns and thoughts with the district."
Some of the concerns that were sent in through the feedback regarded traffic, dress code, web filters and managing both stress and social skills. Troxell's most recent column, published on Sept. 5, was a response to August's prompt, where the district asked students: "What's on your mind to start the school year?"
 Troxell stated in his column that getting to know students better keeps him inspired to lead the best school district in Texas. He also offered student/parent resources along with advice in regards to the student submissions.
"We want to engage students and resolve problems because it allows us to be better," Ryan said. "Leander ISD will always seek outlets for collecting student feedback and input. I don't know if this will always be the system for that, but it worked well in month one. I know this Superintendent and every Superintendent I have ever worked with values student voice."
Submit a student voice response here: https://www.k12insight.com/Lets-Talk/[email protected]
About the Writer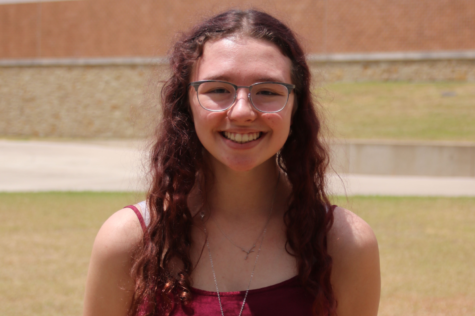 Claire Lawrence, Opinions Editor
Claire Lawrence is a senior and this is her third year on the newspaper staff. She wants to study journalism in college and eventually become the editor of a successful publication. She also enjoys theater and writing music.