Homework Help continues another year
Hang on for a minute...we're trying to find some more stories you might like.
As Vandegrift enters its second decade, it seems fit to recognize one of the school's many venerable traditions – Homework Help. The organization has been around since 2012 and was founded by a VHS alumna, Addison Stahl.
"My mom and I started Homework Help because we love our community and we wanted
to benefit this community however we could," Stahl said. "Tutoring services could cost hundreds of dollars, and they didn't even guarantee that the student could actually identify with their teacher. We felt that Vandegrift could do a better job of connecting with its community, and we think Homework Help bridged this gap."
The organization held their first meeting on Sept. 7. Students signed up for the Remind 101 where they would be informed of available tutoring spots on Tuesdays from 5:30 to 7:30 at Cups & Cones.
"Homework Help is probably my favorite and way for me to get service hours since its so close by to me and get to help kids," officer Eesha Patel said. "Students can earn service hours by signing up for a time slot that's most convenient for them and helping the younger student they are assigned to for that amount of time. It's really convenient."
Sponsored by the Viper Nation Education Foundation, the student-led organization has had many positive impacts on the community as well as the individual students.
"I had a few experiences nearly bring me to tears," said Stahl. "One that sticks out in my mind was when I personally took on a student and worked with him for an hour at every session. We always did Geometry, which I had struggled with when I was a freshman. Seeing his confidence in his abilities grow as he did better in class was incredible to me. The fact that this organization inspired that same growth in so many people is still incredible to me."
Students often sign up for Homework help to receive service hours for organizations such as PALS or National Honor Society. They can volunteer in increments of either 30 minutes or one hour where they work with a student who is struggling with a concept in school.
"Seeing the student succeed, boost their self-confidence, and enjoy the time is very rewarding," program advisor Michelle Beck said. "We've also seen how fulfilled our high school students are making a difference. We have many Vipers who regularly sign up simply because they know first-hand the positive impact that they can have."
This impact is noted by former members to go beyond just the students and be carried out into future endeavours. Stahl worked alongside friend Romina Montellano who assisted greatly in the organizations success.
"Homework Help would not have been half as successful without her efforts," Stahl said. "She did so much work behind the scenes; she coordinated with parents, helped me organize tutor slots, filled in whenever we needed an extra tutor, and always brought a positive attitude that brightened the day of whoever worked with her. As this organization continues, I do not want her contributions to ever be understated or lost to the passage of time."

About the Writer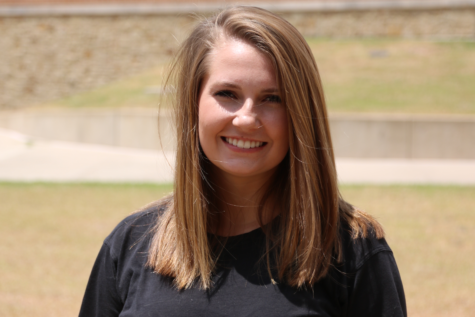 Codi Farmer, Staff Reporter
Codi Farmer is a senior and this is her second year on staff. She is also involved in PALS, DECA, UIL Academics and Rake the Lake. She loves music, reading and writing and can often be found playing with dogs.