New volleyball captains lead 2018-19 team
Set. Pass. Spike.
Set. Pass. Spike.
The coach calls a timeout. The captains gather the players in a huddle.
Teamwork keeps this group going.
Varsity volleyball played their first district game against Vista Ridge on Tuesday, and with a new season comes new leadership. Junior Delaney Dilfer and senior Addie Yeats are the new volleyball captains for the 2018-19 school year.
"I think my coach, Ms.Southall, has put more responsibility on me and my captain Addie Yeats," Delaney said. "But I don't think it's changed how much I've dedicated to the team. From the start I think that's been my biggest priority- doing what's best for the team."
Volleyball captains act as assistants to the head coach, watching over the team when necessary. Being a captain requires a high level of maturity.
"I never feel like I'm coaching the girls," Delaney said. "It's just that I have a couple different responsibilities."
"From the start I think that's been my biggest priority- doing what's best for the team."
Captains have the responsibility of being a role model for their teammates. On and off the court, Addie and Delaney motivate their team.
"You have a lot more responsibility in practice and games," Addie said. "People look up to you to set the scene for how the game or practice is going to go."
Delaney grew up surrounded by athletes. Her two older sisters played volleyball at the collegiate level, and her dad, Trent Dilfer, went to the Super Bowl.
"I have been watching my sisters playing in the gym since I was in first grade," Delaney said. "My sisters made me play when I was young but I loved soccer. Then I fell in love with [volleyball] in sixth grade."
Volleyball has been a cemented passion for Addie. Being a captain has given her the opportunity to take after family members that have also played volleyball.
"I've wanted to do volleyball ever since I was little," Addie said. " My mom did volleyball in high school and also in college. Volleyball was always going to be a future for me."
The volleyball team is a close-knit group of girls. Excitement for upcoming games, friendships and opportunity have already brought them together.
"The whole team is best friends," Delaney said. "It's so funny because we have four sophomores and they've already become our little children. We all hang out with each other outside of school."
The new season will bring new memories for the varsity team.
"I don't really know as many girls on the team as I did last year," Addie said. "But I'm really excited to bond with them, get to know everybody and get super close like we did last year."
About the Writers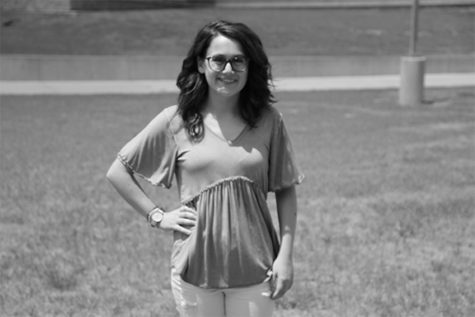 Jennifer Walker, Editor-in-Chief
Jennifer Walker is a senior and this is her third year on the newspaper staff. Jennifer took Journalism during her freshman year and fell in love with the journalism department. When she is not in newspaper, Jennifer can be found in the broadcast studio or working on a piece for AP 2D Design. She will study Communication Design in the Honors College at the University of North Texas next year.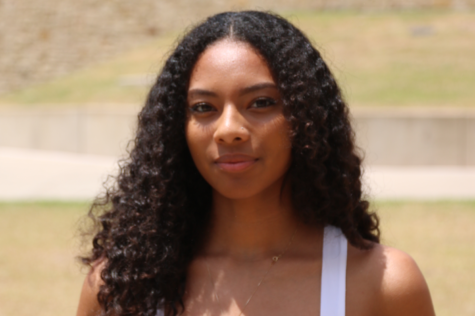 Delilah Woods, Staff Reporter
Delilah Woods is a senior at Vandegrift, and this is her second year on the newspaper staff as a writer. She runs on the cross country team. In my free time I enjoy being with my friends and family, going on outdoor trails to run, writing and spending time with my dog Koda.