Choir wins sweepstakes at UIL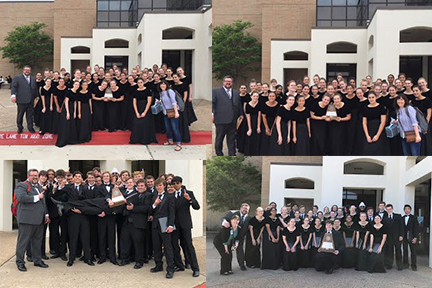 Choir attended the UIL evaluation at Leander High School last week. Each choir received sweepstakes for earning all ones in every category.
"We were really happy," sophomore Victoria Chavez said. "It was toward the last week when we all came together and sounded really good."
Scores are based off of a choir's sound, timing, and overall performance. The choirs have been preparing for UIL since the end of January, working during class and in weekly after-school practices.  
"I'm really happy because we got all ones," junior Julianna Allocca said. "We worked really hard to memorize our songs."
Choir started preparing for UIL at the end of January. Students attended weekly rehearsals and practiced during their class periods.
"I've just liked singing my entire life," Allocca said. "I joined [choir] in sixth grade. Singing is a passion for me and I just like it a lot."
The choirs also had a pre-UIL concert at the end of March to do a runthrough of the show in conditions similar to UIL, which was held at Austin Baptist Church.
"It's just like you want to get it over with," Chavez said. "Because you've been working so hard."
About the Writers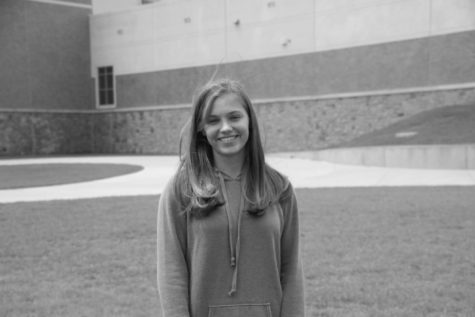 Elena Aventa, Staff Reporter
Elena Aventa is a junior and this is her first year on the newspaper staff. She is involved in ASL Honor Society, NHS, lacrosse, and her church group. In her free time, Elena likes to read, watch Friends, and walk on the trails.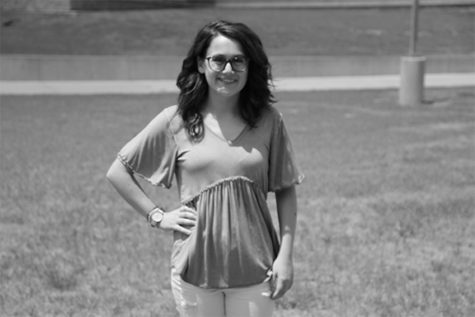 Jennifer Walker, Editor-in-Chief
Jennifer Walker is a senior and this is her third year on the newspaper staff. Jennifer took Journalism during her freshman year and fell in love with the journalism department. When she is not in newspaper, Jennifer can be found in the broadcast studio or working on a piece for AP 2D Design. She will study Communication Design in the Honors College at the University of North Texas next year.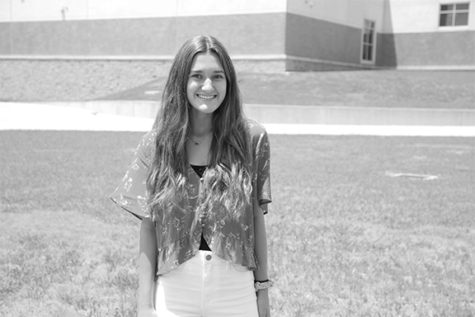 Megan Messer, Opinions Editor
Megan Messer is a senior and this is her second year on the newspaper staff. She love writing for the Voice and writing in general. Megan will be studying Journalism at Baylor University after she graduates.