Students prepare for VASE art competition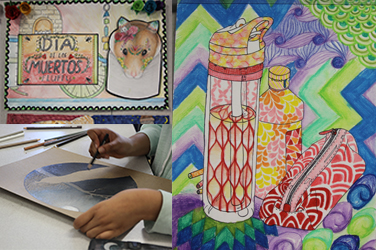 Students are getting their art ready for VASE, an annual art competition between high school students all over Texas. The competition will be on Feb. 10, meaning artists only have a month to prepare for the interview portion of the competition.
VASE has been held since 1994, with just over 400 entries at their first meeting. Since then, the competition has grown, and in 2014 there were 27,000 entries.
"It is great to see students interested in competing in art competitions and feeling strong about showing their work," art teacher Jessica Sullivan said. "It is a good experience and bold to decide to talk to a judge and have work critiqued by a stranger and against other student works."
The competition is open to artists of all levels. Students can submit art from any medium. At the competition, students talk to judges about the choices they made in their art piece. The piece is evaluated and students who receive a superior rating advance to state level.
"Last year I really liked the process of having our pieces judged and having to explain them to a judge," senior art student Samantha Levy said. "I also enjoyed the people that I went to the competition with and how it felt like we were all a part of something."
Any artists planning to compete at VASE should submit their completed art piece as soon as possible. Students can enter a maximum of two original art pieces for the competition.
"I have competed in VASE in the past," Levy said. "This year I am submitting a painting and a sculpture for VASE."
Students who have competed in VASE or plan to compete say that it's a good way to get noticed and is something nice to have on a college resume.
"I am glad to see students interested in using this as an opportunity to build up a college resume," Sullivan said. "Especially if students are interested in continuing to an art college."
Art teachers say that VASE is not only a neat art competition, but it is an exciting experience to take part in as a high school student. Participants get to showcase their talents and receive constructive criticism as well as rewards for their art.
"I think that all art students should do VASE because it is a very good way to practice explaining the meaning behind your art," Levy said. "It's also good practice taking constructive criticism from other people."
About the Writers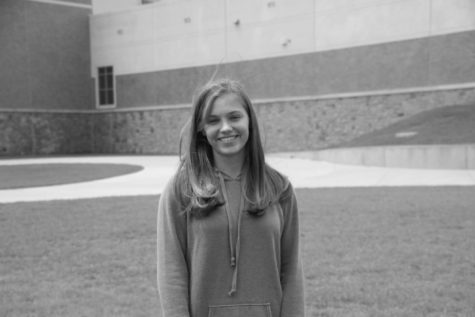 Elena Aventa, Staff Reporter
Elena Aventa is a junior and this is her first year on the newspaper staff. She is involved in ASL Honor Society, NHS, lacrosse, and her church group. In her free time, Elena likes to read, watch Friends, and walk on the trails.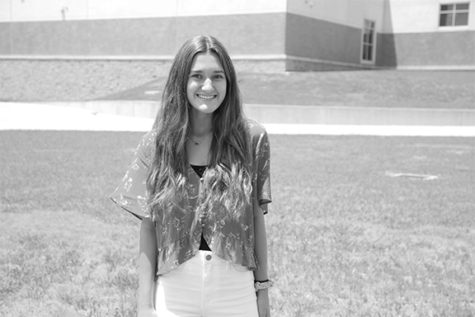 Megan Messer, Opinions Editor
Megan Messer is a senior and this is her second year on the newspaper staff. She love writing for the Voice and writing in general. Megan will be studying Journalism at Baylor University after she graduates.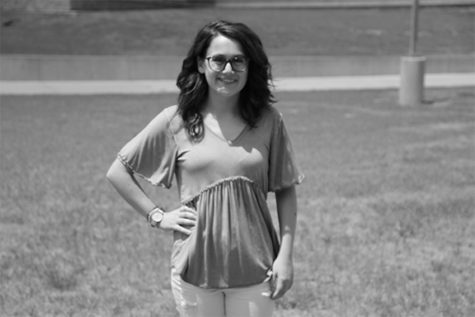 Jennifer Walker, Editor-in-Chief
Jennifer Walker is a senior and this is her third year on the newspaper staff. Jennifer took Journalism during her freshman year and fell in love with the journalism department. When she is not in newspaper, Jennifer can be found in the broadcast studio or working on a piece for AP 2D Design. She will study Communication Design in the Honors College at the University of North Texas next year.