Key Club hosts annual holiday food drive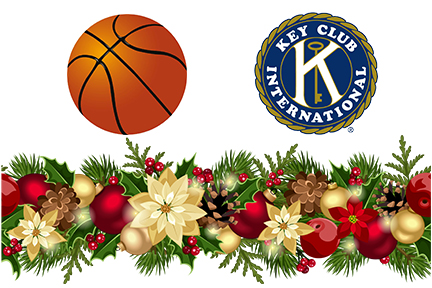 Key Club is hosting their annual holiday food drive until Dec. 15. The boys basketball team along with Key Club members joined up to make some magic happen this holiday season.
"The canned food drive is a chance for us to give back to the people who don't have as much," sophomore Megan Fletcher said. "I think it blesses a lot of people who receive the food and I feel like it's a great way to make a difference in your community and do something for others."
Over the past five years 11,123 lbs and 9,269 total meals have been gathered for families in need through the donations.
"I have seen a lot of programs helping out those in need since Vandegrift opened the door in 2009 and more and more each year," Varsity boys basketball coach Cliff Ellis said. "It is a chance for us to organize an event for a local charity that directly affects the needs of the Austin community."
The Central Texas Food Bank will send a truck at the end of the drive to collect the donations from VHS and FPMS. For the past eight years, FPMS has taken part in the canned food drive alongside VHS to help provide a meal to those in need.
"It is something I look forward to every year," Ellis said. "I think the students and sponsors of groups see lots of need to serve their fellow man and then respond by organizing activities that directly help those people."
As students have become more and more involved in the food drive, they have taken away lessons and experiences, that have truly shown them just how fortunate our school is, as well as how dedicated and kind our community is.
"Participating in the food drive has taught us a lot," senior Justin Moore said. "It makes us appreciate what we have been blessed with as a community, because there are millions of other less privileged families out there."
The change and the movement that follows in the wake of these actions is what gives this drive purpose and popularity, especially during the holiday season.
"The canned food drive also teaches us how to donate not only goods, but also our time to those in need," Moore said. "We owe it to the community to give back, so donating canned food is the least we can do."