Senior portraits begin at Vandegrift
Free senior portraits are now available to take at school, and will be until tomorrow. They will be placed in the senior section of the yearbook, and students can sign up on a SignUp Genius link (http://www.signupgenius.com/go/4090a4eafa723a2f85-senior1). If seniors do not take them at school, they can go to the studio and take them for a $20 sitting fee. The deadline for senior portraits is Jan. 12.
"The purpose of having senior portraits in the yearbook is to recognize the seniors on completing high school," student publications adviser Lela Coker said.
Senior portraits are slightly larger than the other grades in the yearbook, and seniors wear a tux or a drape in the photo. There are other purposes to the photos besides being in the yearbook. The photos will be used for senior awards, graduation.
"Even if it doesn't mean a lot to you, it means a lot to your parents and family that you're included," Coker said. "You also may want to be included so you can look back while getting ready for a high school reunion and see that you are represented."
There may be other personal reasons why seniors want the portraits taken.
"I want to get them done so I can look back and see what I looked like in senior year," senior Joelle Kenty said.
About the Writer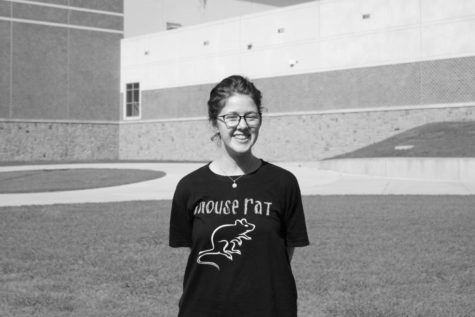 Hadley Hudson, Co-Editor in Chief
Hadley Hudson is a senior and this is her second year on the Vandegrift Voice staff. She is the Editor in Chief for the 2017-18 school year. In her spare time, she enjoys studying, reading, and participating in school clubs. She is a member of FCCLA, HOSA, and Red Cross. She is looking forward to another year in newspaper, and enjoys writing feature stories.