Legacies donate to school impacted by Hurricane Harvey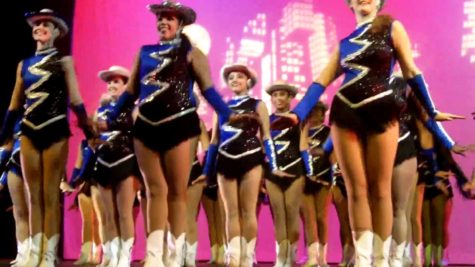 The Legacies recently donated to The Dickinson HS Diamonds Dance Team in Galveston. The school has been trying to recover from the damage caused by Hurricane Harvey.
"We donated around 2000 dollars from our budget to their Dance Team, it's going to be used to replace damaged equipment, purchase new uniforms, and however else the dance team would like to use it," junior Legacy Katelyn Armstrong said.
Dickinson High School is one of the lesser privileged schools in Texas. They took a big blow to their funds after the hurricane and have to rebuild a lot of the schools organizations from the ground up. It is important for our school to contribute what we can to those that don't have much.
"This experience was important because we were able to be involved with another dance team, we have commonality with them," Armstrong said. "It was important to us to give back to them. They have lost so much, if something like that had happened to us it would have been horrible."
Not only did the Legacies donate money, but they bought gifts and wrote letters to the team in hopes of lifting their spirits during such a troubling time.
"Besides the money that the booster team got together, each legacy was tasked with the responsibility of getting a small gift, like a giftcard to starbucks or a pair of fuzzy socks, along with a letter to the team," Armstrong said.  
The letters were meant to be an uplifting and motivational reminder of the support and a great way for the girls to get to open a kind not from the other dance team.
"Each legacy wrote a letter to their team, it was fun to decorate the letter together and also to write kind words to them," Armstrong said. "We tried or best to make them personal and also to know that we made a difference in their lives."
Other teams at Vandegrift such as the football team have donated to other schools that have experienced troubling times. This is the first time that the Legacies have ever been able to partake in something that has such a large impact on others. They hope to make this a new thing that they do on a regular basis.