Registration opens for school day SAT and ACT this spring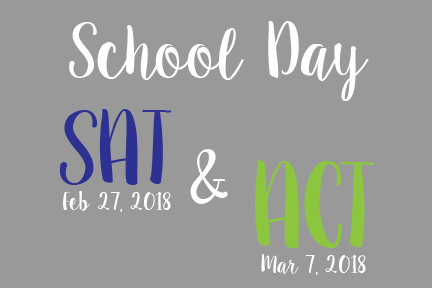 Hang on for a minute...we're trying to find some more stories you might like.
Registration is now open for juniors wishing to take advantage of the school day SAT and ACT this spring. Registration closes Jan 8.
"Most colleges require [the SAT and ACT]," 504/RTI/Testing coordinator Carol Morris said. "If you plan to go to a four year university you will need to have one or the other."
Both tests will be administered on campus, bringing some convenience to these college entrance exams. The SAT will be on Feb 27 with the ACT shortly after on March 7.
"It's convenient to do it while I'm already going to school," junior Elaina Eichorn said. "They're giving it to us already, it's a good opportunity to get it done."
Juniors should go to regismart.net and follow the directions posted on the VHS website to register for their desired test. From then on it's just preparation for the tests.
"I am going to see what I can do without preparation for the test," junior Kyle Legg said. "[I want] to see if it is worth paying for the test."