Leander's got talent
The Leander ISD drill teams are busy polishing their routines in preparation for the annual iDance showcase happening Wednesday and Thursday night. The show, where all of the middle and high school drill teams come together, is hosted by Leander High School.
iDance showcases drill teams from all of Leander including the Cedar Park Celebrities, the Vandegrift Legacies, the Leander Blue Belles, the Vista Ridge Star Steppers, the Rouse Royals, the Glenn Guardians, as well as middle school dance teams. Each drill team typically performs between one and three dance routines at the event. Audiences get their first glimpse of the Legacies' competition routines at iDance.
"We select dances for the showcase that highlight the strengths of our team," Legacies team director Holly Lyons said. "We also try to challenge ourselves by choosing dances that will become our competition pieces."
The Legacies have been working on their iDance routines since the summer, as well as putting in many hours to prepare their halftime performances for the varsity football games.
The showcase is a time for students, parents and members of the community to watch the drill teams exhibit their talents. Many students, including members of Vision enjoy watching the show every year.
"iDance is always a hit and it's fun to watch," sophomore and Vision member Victoria Chavez said. "The Vanguard's dance is my favorite part. The guys from the school's color guards dance together. It's always funny to watch them."
The showcase can bring challenges for the dancers performing in it. Performers say that with all of the practice and preparation that goes into the show, teamwork is important for success.
"All of these dances are different from one another and our time management becomes important in order to accomplish everything," Lyons said. "The dancers must retain a great deal of choreography and the details when cleaning each dance."
Lyons said that hosting this event every year is something that sets Leander ISD apart from the other school districts. Each team gets to express their individuality.
"My favorite part of iDance is watching the dancers perform and feeling their accomplishments from the hard work and dedicated time," Lyons said. "It's really fun to see each team's style and what they bring to the show. This type of show is unique to LISD and we are all very proud of it."
About the Writers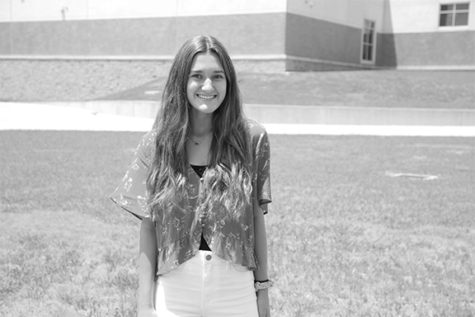 Megan Messer, Opinions Editor
Megan Messer is a senior and this is her second year on the newspaper staff. She love writing for the Voice and writing in general. Megan will be studying Journalism at Baylor University after she graduates.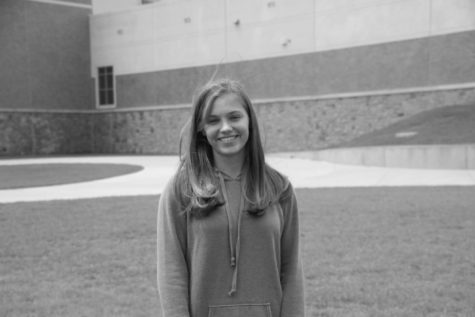 Elena Aventa, Staff Reporter
Elena Aventa is a junior and this is her first year on the newspaper staff. She is involved in ASL Honor Society, NHS, lacrosse, and her church group. In her free time, Elena likes to read, watch Friends, and walk on the trails.