Student Council Sponsors Theme Days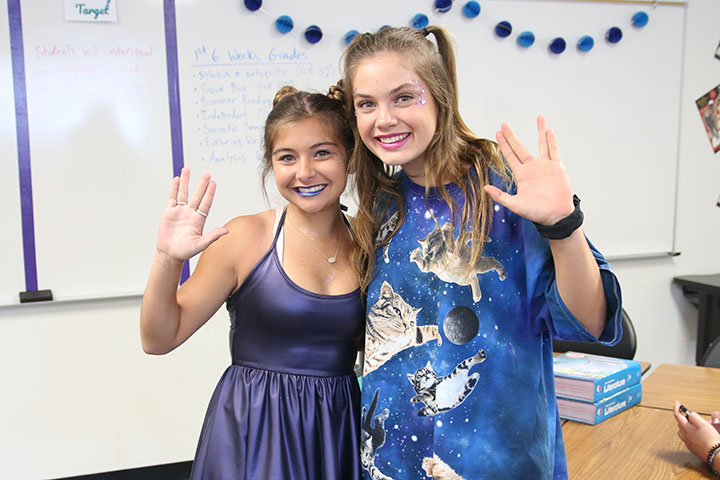 This year, theme days ranged from superhero day to a must have pajama day. Student council picked their ideas based on what they thought the students would most enjoy participating in.
"We had 20-30 ideas for different theme days we were going to do, and then we did a blind vote down to it," student council vice-president Hunter Griesbach said. "Basically, the inspiration was just, what do we think Vandegrift will be really successful dressing up as."
A lot of ideas were influenced from instagram and pinterest. Meme day was also considered as a theme day this year before the final decision.
"We just kind of take the best ideas we got," Griesbach said. "We have a ton of meetings and a ton of group chats, and we always try to accept as many ideas as possible from anyone."
Throughout the school, students of all grade levels participate in theme days to support the football team and school events.
"My favorite part about dressing up is seeing all the cool outfits people pull together," sophomore Riley Francis said. "It's super cool to see everyone involved. I like to support my school."
The student council's structure is based on executives and class officers. Board meetings are held often to decide themes for both homecoming week and game days.
"The students decide for sure, but theme day Fridays are decided by the executives," student council sponsor Matthew Roumelis said. "It's a very common tradition for high schools. My high school did it too."
Meetings take place every other week. All executive officers communicate through a group chat as well. Every position is important to the student council.
"We brainstorm a bunch of ideas," Roumelis said "We have executive meetings every wednesday, and depending on the time of year, we will have the whole community come in for a meeting."
Student council also handles planning other events for the school such as prom and winter formal, having to watch their budget constantly.
"What a lot of people don't know is student council does a lot of behind the scenes stuff," Griesbach said. "Definitely not in every organization is a treasurer as important as it is in student council. They really just watch our budget and make sure we are staying on track and make sure we meet our deadline."
Theme days have been a tradition since the school opened. Even for the teachers, it is an excuse to dress up and not wear fancy clothes.
"We will never stop doing theme days as long as I'm here," Griesbach said. "It's just fun for the school to come together regardless of what sport or extracurricular you do."
About the Writers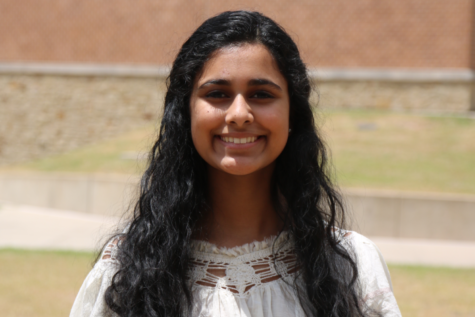 Harshita Avirneni, Spotlight Editor
Harshita Avirneni is a senior and this is her third year on the Vandegrift Voice staff. She joined newspaper because she wants to pursue a career in journalism. Harshita is also involved in UIL journalism, robotics and FCCLA.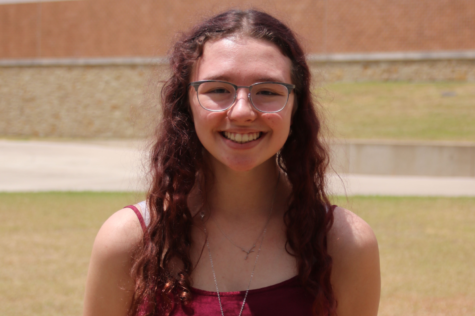 Claire Lawrence, Opinions Editor
Claire Lawrence is a senior and this is her third year on the newspaper staff. She wants to study journalism in college and eventually become the editor of a successful publication. She also enjoys theater and writing music.