Art teacher returns to Vandegrift after a year in Japan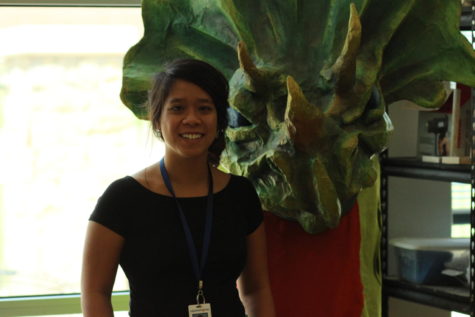 Art teacher Thao Phan began teaching art at Vandegrift in 2013. She continued teaching for three years until she decided to take a journey to Tsukuba, Japan. She spent the 2016-2017 school year writing the curriculum for a public school there.

"I love to travel and meet new people, as a teacher I needed a challenge," Phan said. "I thought it would a very interesting and enriching experience to travel to country that I didn't know much about."
She spent the course of her year in Japan writing the curriculum for the art department of the school as part of the 'Diploma Program.' The "DP" in Japan is equivalent to the 'IB Program' at Vandegrift, a program of international educational development.
"When developing the new curriculum, my focus was on exposing the students to more contemporary art, something that many of the Japanese students were not familiarized with," Phan said. "The Japanese people were more accustomed to classical and structured form of art."
Besides the difference in educational techniques, their idealized style of life was significantly different from America's and even Vandegrift's culture.
"One thing that was very different and stood out to me was the cleanliness and structural differences of the Japanese culture, and the simplicity of their cuisine," Phan said. "Every one of my students were very precise about the necessity of hygiene, including washing their hands before, after, and during almost every project. Most people had their homes and life surrounded by the ideals of minimalism, very focused on the simplicity of life."
When Phan was not focused on teaching, she spent her free time traveling around Japan, and familiarizing herself with their culture and languages, trying to absorb as much of their lives as she could.
"One of my most favorite memories I have from Japan was going to see a sumo wrestling competition," Phan said. "I am still amazed by how massive the men are, and how much time and effort they put into eating and training every single day."
Phan is back at Vandegrift now, applying what she learned in Japan to the way she teaches her class now, immersing her own students with the cultures of other countries as much as she can.
"In Japan, I learned a lot about teaching, including how to become much more organized," Phan said. "I recommend anyone who gets the chance to take the risk and travel as much as you can. It will positively affect your life in more aspects than you may realize."