Theatre takes the stage with their first play of the year
Hang on for a minute...we're trying to find some more stories you might like.
On Oct. 26, theatre opens their first show of the season, Irena's Vow, in the school auditorium.
The show is centered around Irena Gut, who lives during World War 2 and works for a German Army Major. While living under his care, she secretly hides several Jews in the house and ends up moving to the United States after the war.
"I'm excited!" director Jonathan Alonso said. "Dramatic text is complex and the story has a good message behind it. It'll challenge our students."
The piece touches on sensitive subjects like war and the Holocaust. Sophomore Chloe Almendarez is worried that students and faculty will find the context offensive or take it the wrong way.
"In my mind there is no reason to be negative towards this," Almendarez said. "The theatre department talks about subjects that are important to the world. We learn about these things in school, so why can't we put on a show about it?"
Alonso said there shouldn't be any worry and that the cast and crew will treat the content respectfully.
"I'm hoping the show allows people to have conversations about history and how important it is in our time," Alonso said.  
Rehearsals for the play are at least three times a week and students put in over five hours each day in preparation. Even after the show is finished, techies and actors continue to work taking down the set and getting ready for the next production.
"Rehearsals go until 7 p.m. the first couple of weeks and then go on until around 9:30 p.m. as we get closer to the show," sophomore Emma Alvarez-Roth said. "I put in not only time after school but also my mornings, lunches, PIT, during my tech period and sometimes I'll have to miss a couple class periods."
Wednesday before opening night is when cast and crew do tech run-throughs on the stage and invite teachers and staff to watch.
"It's a super impactful and emotional show," senior Lilly Zielinski said. "A lot of people in theatre are involved and it's also important to support the department."

About the Writer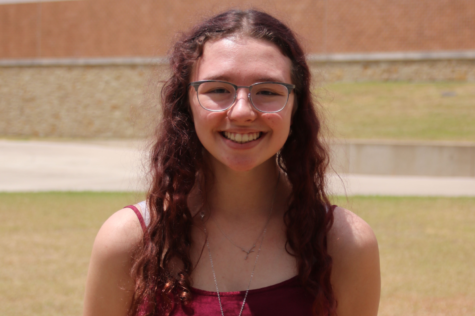 Claire Lawrence, Opinions Editor
Claire Lawrence is a senior and this is her third year on the newspaper staff. She wants to study journalism in college and eventually become the editor of a successful publication. She also enjoys theater and writing music.