Halftime performers wow home audience
On Friday night, Band, Vision and the Legacies showcased their talents at halftime during the first home game of the season.
"I love performing [the] show for all of my peers," junior band member Daisy Green said. "All of the hard work really pays off when other people get to see how cool the show is."
On Friday, the Legacies performed their kick routine to the band's performance of Magnificent 7. The traditional show is performed at home games every year.
"Magnificent 7 is our traditional kick routine and it's my personal favorite," junior dancer Hannah Eslick said. "We do it every year during the football season and before I made the dance team it was always the routine I was most excited to watch. We get to perform in our field costumes and it's so much fun."
The band practices every Tuesday, Wednesday, and Thursday for two hours and they use the halftime show to run through their performance before big competitions such as Bands of America and UIL Districts. The band's theme this year is Beethoven and the show is called the Symphony of Silence.
In addition to the many hours spent practicing outside of school, the band works on the show during the class period by practicing steps and timing inside or going outside to run portions of the show.
Vandegrift's home opener drew a large crowd. With Monroe stadium holding as many as 5,000 people, some performers say that enthusiastic crowds can create challenges and complications for those performing on the field.
"The most challenging thing about performing at the game was all of the distractions and other things going on during the game and at the stadium," Eslick said. "It's hard to listen for our cues and the band songs while still keeping the mentality of looking like a poised dance team."
Despite all of the challenges that come with performing in front of a large crowd, band members and dancers say that after hours of practicing the halftime shows can be rewarding.
"Halftime performances are fun," junior band and vision member Megan Tung said. "They still create the feeling of a full performance without the stress of being judged competitively with other bands."
About the Writers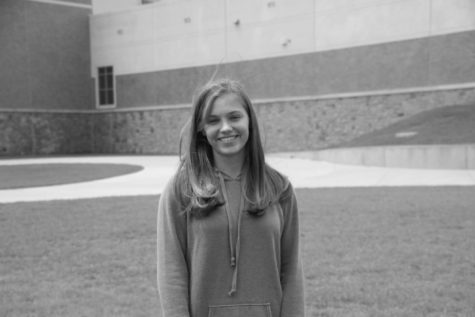 Elena Aventa, Staff Reporter
Elena Aventa is a junior and this is her first year on the newspaper staff. She is involved in ASL Honor Society, NHS, lacrosse, and her church group. In her free time, Elena likes to read, watch Friends, and walk on the trails.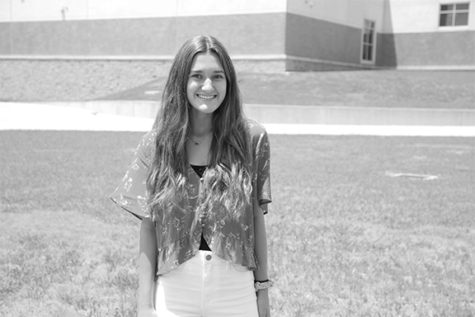 Megan Messer, Opinions Editor
Megan Messer is a senior and this is her second year on the newspaper staff. She love writing for the Voice and writing in general. Megan will be studying Journalism at Baylor University after she graduates.