Theater classes put on "Squabbles"
Last weekend, the theater department performed their final show of the 2016-2017 school year, Squabbles.
"When we were trying to think about a show, I wanted to do something that would end the year on a positive note," Squabbles director Jon Alonso said. "Most of the people in our department have pretty good senses of humor, so we wanted to do a comedy. It was a good story and it was character driven, which I think a lot of times we do stuff that's either very realistic or artistic so we wanted to do something that was kind of in the middle. We just wanted to have fun and end the year with a fun show."
Squabbles is a comedy following a young couple, Jerry and Alice. Alice's father lives with them, and through some fateful occurrences, Jerry's mother also has to come and live with them.
"It's really a story about two in-laws and how their relationship changes from being very difficult to finding common ground for family and the birth of their grandson," Alonso said. "They just get to know each other and learn that being in-laws doesn't mean being outlaws."
The students involved in Squabbles came from all different ages and levels of the theater department. Many freshmen and new students had the opportunity for larger roles and learned more about performing on the main stage.
"I was so excited to see the cast be primarily underclassmen," junior Madison Woodrom said, who helped tech the show. "It really gave them a chance to shine."
For the underclassmen, Squabbles gave some of them their first chance to put on a big production.
"It was my first big role in a main stage show," sophomore Mariana Orozco, who played Hector Lopez, said. "So I learned how to be loud, be energetic, just be on top of everything, and how to be in a main stage show since I've only done blackbox shows and smaller roles on a main stage show."
Overall, Alonso said that students should not only take away the accomplishment of performing, but also a sense of community.
"Some of these kids had never been on stage before with each other," Alonso said. "I try to give opportunity to as many students that we have in the department. So we had some new faces and some underclassmen that got to work with some seniors and other upperclassmen, so I hope they took away the sense of community and a sense of accomplishment."
About the Writer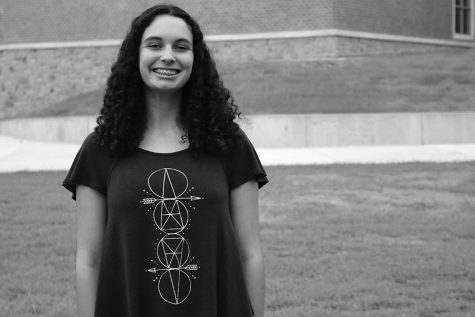 Madeline Smyser, Staff Reporter
Madeline Smyser is a sophomore and this is her first year writing for the Vandegrift Voice. Madeline has always loved to write and enjoys being able to share her stories in the newspaper. Madeline is a member of the Chamber and Chorale choirs and spends her free time reading, cooking and spending time with friends and family.