Fine arts recap Hawaii trip
For Spring Break, Band, Choir and dance went on a trip to Hawaii in order to visit historical landmarks and share their talent.
"I thought it was going to be really hectic and potentially boring, but once I got there, the traveling was really easy, the trip was really laid back and fun," 10th grade band member Hunter Griesbach said. "There were really big parameters of where we could go and it was fun to adventure around."
Griesbach stated that he thought the trip would be a painful experience since they were travelling with about 400 people, but he found the flights to be easy with no issues.
"I think the thing that impacted me the most was being able to go on a private tour after the memorial where I got to go to the Hopper, which is a naval ship that is still in commission today, it's still running, and I got to see the crew and meet the crew and talk to them about all of their jobs and be able to interact with them," Griesbach said. "I think that was the really impactful because I got to see soldiers that had fallen and fought for our country and then I got to see soldiers that are still fighting for our country now."
Band and choir performed several American classics such as The Eyes of Texas Are Upon Us, The National Anthem, The Navy Hymn, America the Beautiful, and Deep in the Heart of Texas.
"It was really important to me that we performed well because we weren't just performing for a normal audience," Griesbach said. "We were also performing for the memory of the people that were left behind there. Performing there really was an honor."
"It was very hot outside that day," senior choir member Ericka Myers said. "But it was very symbolic because we were facing the USS Missouri and there were some people from the Navy there to watch."
Myers favorite parts of the trip included snorkeling and visiting the USS Arizona.
"The memorial was beautiful and had thousands of names of lost people from Pearl Harbor on a board," Meyers said. "It was very hard to think about all the families that mourned and lost loved ones right where we were standing."
Meyers stated that because she had friends in each of the departments, it was fun to be able to spend time with all of them and mentioned that it never felt like they were going to get lost.
"I knew that I really needed the trip, since it is my senior year and senioritis is definitely happening, and that it was going to be very fun," Meyers said. "After the trip, my feelings were just confirmed in that I had a wonderful time walking around the beaches and spending time with my friends."
Brandon Racht, who is a part of the Honor Guard with Legacies, enjoyed his time on the beach just as much.
"My favorite part was just chilling at the beach, or doing a hula class," Racht said. "I got to wear a coconut bra, it was cool."
About the Writers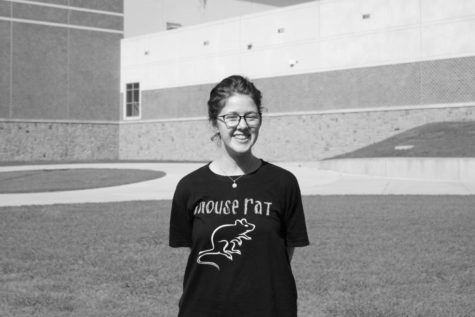 Hadley Hudson, Co-Editor in Chief
Hadley Hudson is a senior and this is her second year on the Vandegrift Voice staff. She is the Editor in Chief for the 2017-18 school year. In her spare time, she enjoys studying, reading, and participating in school clubs. She is a member of FCCLA, HOSA, and Red Cross. She is looking forward to another year in newspaper, and enjoys writing feature stories.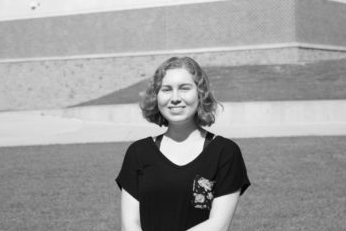 Caitlin McKeand, Co-Editor in Chief
Caitlin McKeand is a senior and this is her second year as a staff reporter for the Vandegrift Voice. In her free time, she enjoys reading, writing, archery, and dogs. Austinite born and raised. She is the Vice President of ASL Honor Society and works for the Riverplace Living Publications for the housing segment. One day she hopes to write a book.