Legacies gear up for Winter Dance Classic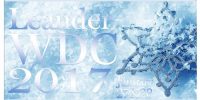 The 19th annual Winter Dance Classic is tonight and tomorrow at Leander high school. This is the third time the Legacies have been involved in the Winter Dance Classic.
"I like them [team dance numbers] all," head director of the legacies dance team and viper dance department, Holly Lyons said. "I'm excited to see kick, we haven't performed that yet and it is fairly new and exciting and a little nerve wracking all at the same time, but the girls will do a great job, so I am excited to see that on the floor."
The Winter Dance Classic will include solo age groups categorized by individual grade level where the top five will be awarded the Winter Dance Classic medallion. They also do an individual high kick competition and award Miss high kick and Jr. Miss high kick.
"I actually don't really feel a dying need to win," Cronin said. "I already have the highest position on the team, so if another girl wins, that just means that they get another honor, and I'd be really happy for them."
The Winter Dance Classic also includes duets, small-large ensembles, officer routines and team routines. The Legacies have three team routines, three dance officers dance, one social officer dance and four ensembles.
"I'm not really nervous, we've been preparing for this for about six months," Nuessner said. "I've also been performing at this competition for three years. I'm only in the team dance. It's much less stress and it is still super fun."
The Winter Dance Classic is in preparation for the Legacies competition season coming up. The Leander Winter Dance Classic is a good first competition to get feedback on the girl's performances.
"Dance is not sanctioned by UIL," Lyons said. "So there are just a lot of different companies or clubs that put competitions together and directors choose the best ones that they think fit their team or suit their need for that particular year."