Debate to compete in Congressional Regionals
The debate team at VHS is experiencing a big first. For the first time since forming, they are sending a full roster to compete in a regional congressional debate competition.
Today there are four students going to the Region 13 Congressional Debate Competition at Lake Travis High School. These students are Kelly Scalpati, Jake Painter, Ally Morris and Alanna Anderson.
"We are very excited to begin building a competitive debate program here at VHS," debate teacher and club sponsor Mallory Matthews said.
Congressional Debate is a mock legislative debate, where students receive laws and position statements and then research the bills to prepare their speeches on them.
"We prepared by writing out advantages and disadvantages of each bill so we are able to give our arguments easily, since we don't get internet in the competition room," junior and debate club historian Kelly Scalpati said. "I feel pretty prepared since we researched each topic in depth and have thought about whether we support them or not."
Congressional debate is one of the various types of debate, a relatively new one as well.
"I am interested in congressional debate because I hope to one day go into politics and I love debating about different topics," Scalpati said. "Congress is more fun than the other types in my opinion because people aren't nearly as rude and don't get off topic."
The students have been preparing since the dockets were released at the beginning of this school year.
"We made it this far by working hard on our cases and practicing our speech skills in class whenever we can," Scalpati said. "Speaking style is a really important part of doing well in congress."
Congressional debate is different from the other types because the other types of debate are usually with two people against each other or two partnered teams against each other.
"The 'representatives' are divided up into chambers of 15," junior and president of the debate club Jake Painter said. "One by one the congressmen and women present their ideas about the resolutions for 45 minutes per topic, or until the debate ends."
Both Scalpati and Painter are interested in governmental careers in the future.
"I'm interested in congress, because I want to make a difference in the world," Painter said. "If it's through the government then that works for me.
The four debaters are going to the Regionals today, with all of their preparation since the beginning of this school year.
"Hopefully we will advance to State after this tournament," said Painter. "If we place we advance, if not then we focus on TFA regionals which are in a few months."
About the Writer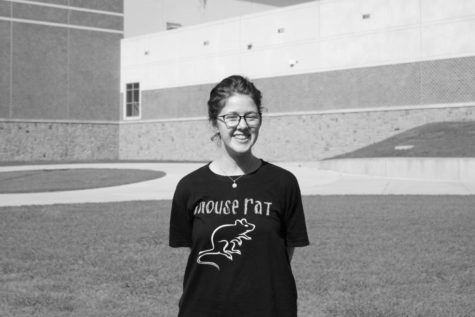 Hadley Hudson, Co-Editor in Chief
Hadley Hudson is a senior and this is her second year on the Vandegrift Voice staff. She is the Editor in Chief for the 2017-18 school year. In her spare time, she enjoys studying, reading, and participating in school clubs. She is a member of FCCLA, HOSA, and Red Cross. She is looking forward to another year in newspaper, and enjoys writing feature stories.