Theatre presents 'Too Much Light Makes the Baby Go Blind'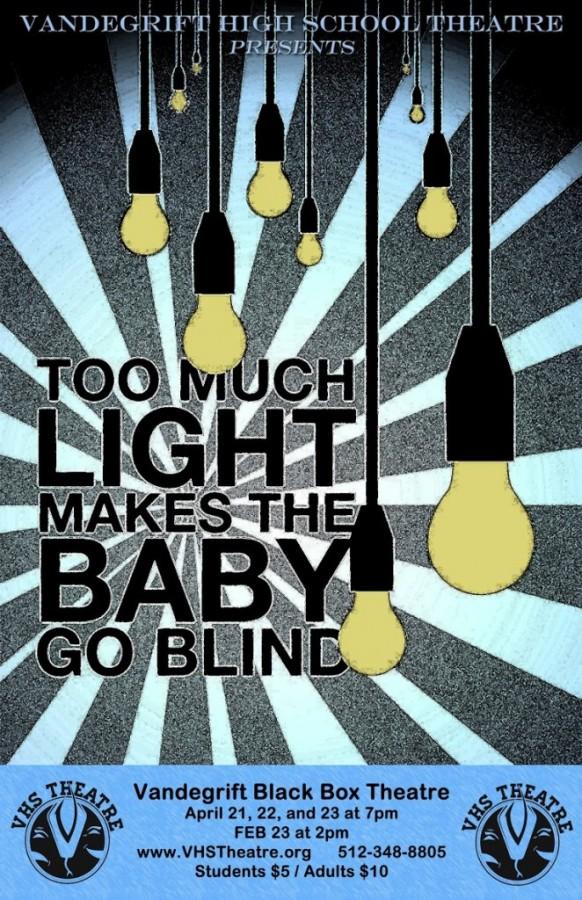 The theatre department is putting on Too Much Light Makes the Baby Go Blind, a smaller black box show, tomorrow and Saturday. There is a total of four shows: one on Thursday at 6pm and the following three on Saturday at 2, 6 and 7:30pm. Tickets are $5 for students and $10 for adults and can be purchased at the door.
"Think of it like a choose your own adventure," theatre director Nikki Guckian said. "It's sure to be a fun filled and energetic evening."
The show is composed of various short scenes that were written by a group called the New York Neo-Futurists. Traditionally, there are a total of 30 scenes that are performed in the time span of an hour. All of the theatre 2, 3 and 4 students are involved in at least one scene that they prepared in class.
"I'm super excited to be a part of this show," theatre 2 student and sophomore Madison Woodrom said. "This will certainly be one of the most outside of the box shows I've ever done."
Each scene is numbered and the audience is expected to call out a number randomly. The students will then jump up and perform that scene accordingly, with very minimal set, props and costumes. Most of the scenes are humorous and the students have been instructed to put their own creative twists on them.
"With its outlandish monologues, crazy scenes and interesting progression this show is certainly going to be one I never forget," Woodrom said.
About the Writer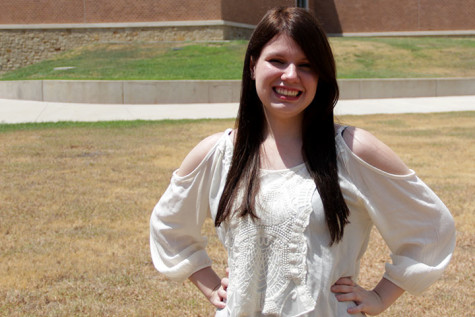 Alaina Galasso, Editor in Chief
Alaina Galasso is a senior at Vandegrift and this is her third year on the newspaper staff. She competes in journalism for Academic UIL and was previously sixth in district for Feature Writing, fourth in district for News Writing, first in district and region for Editorial Writing and second in state for Editorial Writing. She also works as a professional theatre technician outside of school and is an active member of the school's theatre department. She is currently the department's head stage manager but has participated in lighting, run crew and sound since she was a freshman. For her work in theatre she is a 9 star International Thespian and current secretary of Thespian Troupe 7613. She has also been involved in Student Council, the HCEF Inventeam, National Honor Society, Vision Dance Company, AVID and Latin Club throughout high school. She hopes to attend a top university up north and plans on majoring in Theatre Design, Production, and Management with a minor in Creative Writing.