Four Points establishes rugby team
Hang on for a minute...we're trying to find some more stories you might like.
Rugby, a sport that not very many Americans know how to play. It has a sort of mystery to it for most people in the states, but the newly started Four Points rugby team is about to change that.
"Our squad came together and decided that we need this sport," senior team member Tino Ghini said. "We handed out flyers and asked people if they would join."
Rugby is a popular sport in other parts of the world and is very similar to both football and soccer. Named for its birthplace, Rugby Warwickshire, it is widely played in the UK and is the national sport of New Zealand, Wales, Fiji, Tonga and Madagascar. Like soccer, the teams kick the oval-shaped ball, but are allowed to throw it like a football as well.
"The game takes the most challenging parts and puts it into one sport," senior team member Alexander Ledden said. "It's so fast paced and you never have time to stop because always something going on."
The team usually has 13 players, however, unlike the two sports, the game has unlimited tackles and teams do not commit any offences for tackles. It also includes a "scrum", which entails members from opposing teams pushing each other to acquire the ball.
"People can learn really quickly," Ledden said. "It's nice to be able to play again."
Ledden grew up in Australia, and played rugby there for three years. After moving to the states, he was able to start a club for the sport, with the help of Coach Eric Reed, the team's outside of school sponsor, and other team members. The team got permission from LISD and Texas Rugby to start a team that includes players from Vista Ridge and Westwood. The team's first game against Stony Point on Friday. "I feel that rugby is very technical and communicative," senior team member Tony Lea said. "I like playing with my friends and getting better with every practice."

About the Writer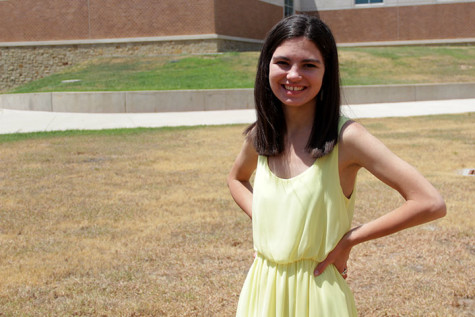 Emma-Rose Floyd, News Editor
Emma-Rose is a senior at Vandegrift. She has been a part of newspaper since her sophomore year. Positions she has held include Social Media Manager, and News Editor, a position she has had for two years. Emma-Rose  is also an active member of Key Club, dances in her free time and is a member of the UIL journalism team. She hopes to major in communications in college and become a full-time journalist.