Theatre hosts a one-day donation drive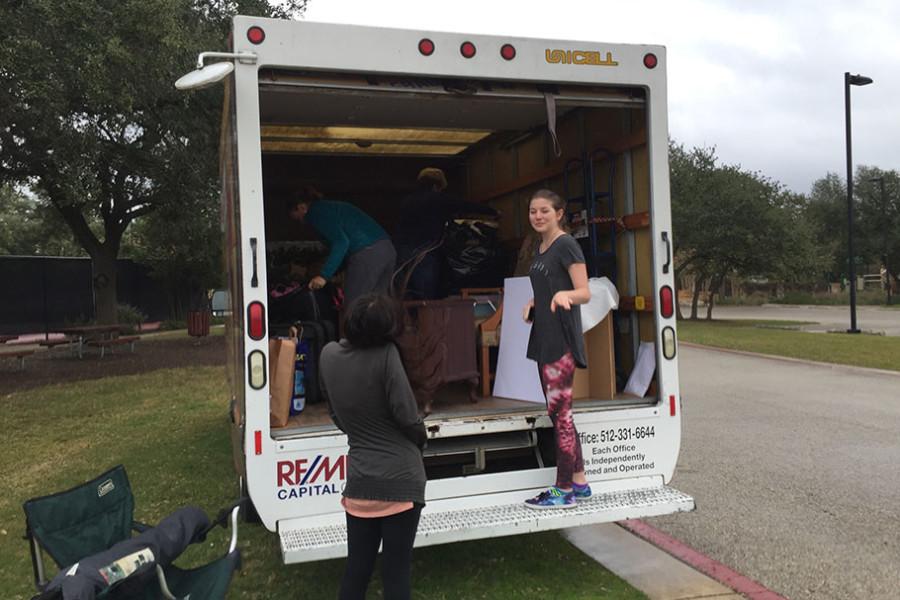 Theatre is hosting a one-day donation drive on Saturday. The fundraiser is partnered with Savers, where the theatre department will earn money for each pound of goods collected. Anyone can donate any gently used clothing, shoes, accessories, books or small household items at the three drop off zones that will be open.
"[This fundraiser] is a great idea so we can simplify and edit the things out of our lives that we aren't using," theatre director Neal Gage said. "The theatre department gets money, it benefits the community and supporters of the theatre get rid of unneeded items: a win-win-win for everyone."
Donations will be accepted from 9am-4pm in the VHS Fine Arts parking lot and from 9am-3pm at Sun Tree Park in River Place and Towne Square in Steiner Ranch. Also, donations can be picked up directly from your house if you contact [email protected] The department is asking for smaller items to be placed in trash bags before they are collected.
"It's fantastic to see that students are able to give to community, while at the same time supporting a department that they've found a home in," senior and Drama Club president Isabela Spielman said.
Savers needs clothing and books more than anything and will not accept any large household items.  The theatre department will earn $0.20 per pound for soft goods and $0.05 per pound for hard goods. The money earned will help pay for all six of the theatre productions this year, including the musical Cinderella in Jan.
"I am so excited and thankful that the community is supporting the VHS theatre department," junior and Drama Club press secretary Bradford Smitherman said. "I am proud to be a part of this department and can't wait for the musical!"
About the Writer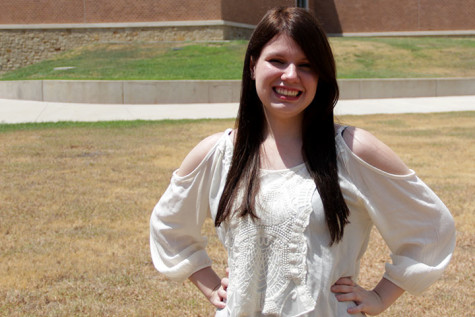 Alaina Galasso, Editor in Chief
Alaina Galasso is a senior at Vandegrift and this is her third year on the newspaper staff. She competes in journalism for Academic UIL and was previously sixth in district for Feature Writing, fourth in district for News Writing, first in district and region for Editorial Writing and second in state for Editorial Writing. She also works as a professional theatre technician outside of school and is an active member of the school's theatre department. She is currently the department's head stage manager but has participated in lighting, run crew and sound since she was a freshman. For her work in theatre she is a 9 star International Thespian and current secretary of Thespian Troupe 7613. She has also been involved in Student Council, the HCEF Inventeam, National Honor Society, Vision Dance Company, AVID and Latin Club throughout high school. She hopes to attend a top university up north and plans on majoring in Theatre Design, Production, and Management with a minor in Creative Writing.