Soccer juggles for a cause
Hang on for a minute...we're trying to find some more stories you might like.
Viper sports team are known to be "Second to none" in any competition, but now they are taking their skills to the next level to help out outside of school sports. Soccer teams will help out with Austin Trust USA by dedicating their time and skills, but by extension they will be advocating for a superior cause
"Uppies4austism" is a new sporting challenge trend that was developed to raise awareness and support for Autism. The objective is to juggle a ball or balloon for as long as you can. The girls and boys soccer team will enlist to have all Viper sports teams juggle for the video/document on April 2.
"The soccer teams have all been working really hard for Austin Trust USA," Boys soccer coach Chad Aldrich said. "The community service we did will be something the players can see for years to come, knowing they got there hands on it first."
Jack Wilshere, England club Arsenal and the England national team player, will be judging the video of all the participants and choosing the best individual juggler.The best juggler will win a personally signed soccer jersey by Wilshere or David Beckham. Autism Trust USA is hoping to make the first autism community center in Austin, Texas so autistic people can live together and live a semi-independent lifestyle.
"Its for a really good cause," captain of girls soccer team Kendall Howard said. "It was a lot of fun being there the first day of community service just to be a part of the start and I'm super excited to come back home and after college to see how it's developed."
Some of the team players have been personally affected by autism and can see this being a huge help.
"My brother, he is 18 now and he was diagnosed with Autism when he was 4 years old," forward on JV Toby Tommey said. "I think this community center for adult autistic citizens will help them when they're older and prove that they can do more with their life than people would expect of them."
Even though the soccer players will admit that juggling is not their strong suit they hope that Uppies4Autism will take take off like the ice bucket challenge.
"Im not the best juggler," forward on JV Elise Sanchez said "But my friends and I have decided to make the best out of it and just have fun with it."
About the Writer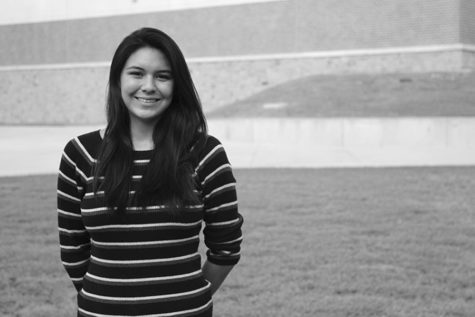 Sophia Alaniz, Web Editor
Sophia Alaniz is a senior and the web editor of the Vandegrift Voice. Sophia is also involved in the theatre department and has filled the roles of stage manager and assistant stage manager. Sophia is also the lead expeditor at the Black Walnut Cafe and this November will be her one year anniversary with the company.