College 101 Night
Tonight is College 101 night for juniors, 15 colleges will be here to talk to parents and students, and give information and insight about college. The event will be held in building 2 in the main street hall way.
The event is from 5:30 p.m.- 8:35 p.m. and is welcome to all students, but directed towards juniors. And is designed hopefully to give parents and students some information about college and getting ready and prepared for the applying process," transition coordinator Sarah Spradling said.
From 5:30 p.m.-6:00 p.m. will be the mini college fair, 6:00 p.m.- 6:45 p.m. councilor presentations held in the PAC. From 6:45 p.m.- 7:30 p.m. the breakout session #1. Breakout session #2 will be from 8:10 p.m. – 8:35.
"The breakout sessions are held so that parents and student can hone in on two topics specifically that they would like to focus on, or learn more about," Spradling said.
There will also be a panel of college recruiters to answer some questions that parents or students may have and are able to get a direct answer from a college staff member their self.
About the Writer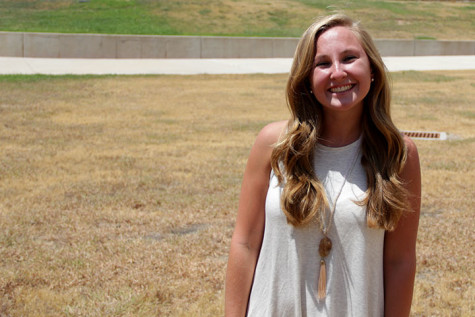 Kate Murphy, Newspaper President
Kate Murphy is a senior, she has been a writer of the Vandegrift Voice for three years. She is the current President for the Newspaper where she plans events and helps encourage her fellow students. Kate enjoys writing about sports and lifestyle articles, she enjoys writing about her fellow classmates and getting to know them. Go Vipers!