Winter Formal held Saturday at the Oasis
VHS Winter Formal is Saturday night at the Oasis Starlight room.
"Tickets are for sale at lunch Tuesday-Thursday for $30 and will be $35 at the door on Saturday," PTA member Nancy Kotlarz said.
The dance starts at 8 p.m. and ends at 11:30p.m., all grades are welcome. This is the fifth annual winter formal at Vandegrift.
"We have found that majority of the people that go to the dance are freshman and sophomores," Kotlarz said.
No need to have a date! Come with your friends and be ready to dance the night away.
"I am going with just a group of my friends," freshman Grace Conroy said. "We will all get ready together and then go to the dance."
Students are welcome to stay the whole time. Drinks and dessert will be provided.
"I think I will stay the whole time," freshman Jack Rosenblatt said. "I haven't heard any bad things, so I hope that it will be fun!"
About the Writer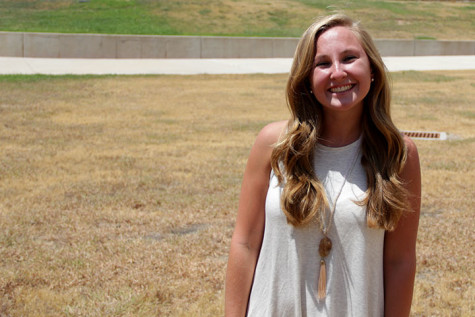 Kate Murphy, Newspaper President
Kate Murphy is a senior, she has been a writer of the Vandegrift Voice for three years. She is the current President for the Newspaper where she plans events and helps encourage her fellow students. Kate enjoys writing about sports and lifestyle articles, she enjoys writing about her fellow classmates and getting to know them. Go Vipers!