Thespians travel to Dallas for convention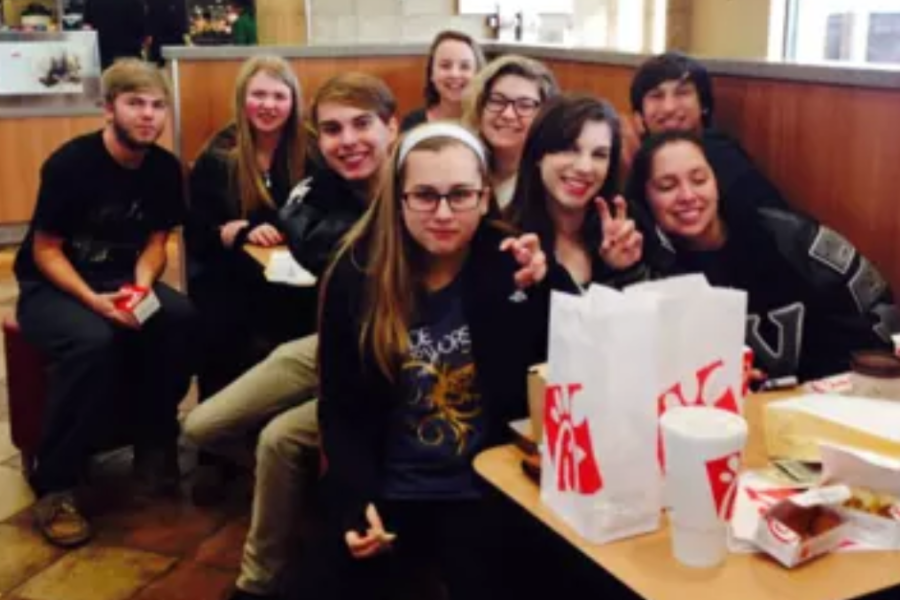 The thespians traveled to Dallas for the Texas Thespian State Festival on Nov. 20-22. The group, led by theatre and technical theatre teacher Mrs. Guckian and technical theatre teacher Mr. Stahlecker, was composed of both thespian hopefuls and thespian students. At the convention the students watched main stage performance, participated in both acting and technical workshops and competed in national qualifying events.
"Thespian convention was an amazing experience," junior theatre student Rebecca Wagner said. "You're surrounded with people your own age who share a passion for theatre and performance. It was incredible to have so much support for the arts."
The convention was held at the Dallas Convention Center and therefore the group stayed in the Omni Hotel. The group had freedom to participate in any workshop or see any show they wanted. They also got to interact with students from other schools that stayed at the same hotel.
"It was an experience I'll never forget," senior theatre tech student Ryan Silvia said. "Everybody became really close with one another."
Multiple students participated in both acting and technical competitions. These competitions were generally judged by three judges and each had a time limit. Senior Emily Adams competed in a solo musical, juniors Cassie Heath and Isabela Spielman competed in a duet skit and junior Rebecca Wagner competed in a solo monologue. All of these students advanced to Nationals on June 22-27 at the University of Nebraska-Lincoln.
"Everyone performed beautifully." Wagner said. "I couldn't be more proud of my department."
The entire group saw Urinetown: The Musical together. Some workshops, taught by experts who have been in the business for decades, included yoga, Blood and Guts Makeup and Accent Fun: British Dialects. The group also visited the JFK museum.
"Overall Thespian convention was very fun and totally worth missing school," junior theatre tech student Pat O'Brien said.
About the Writer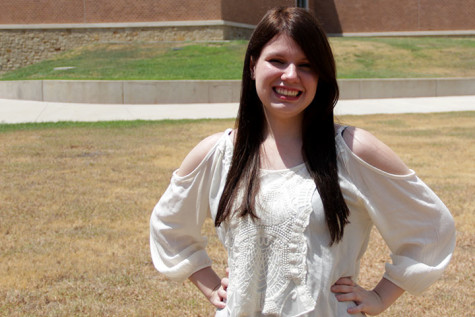 Alaina Galasso, Editor in Chief
Alaina Galasso is a senior at Vandegrift and this is her third year on the newspaper staff. She competes in journalism for Academic UIL and was previously sixth in district for Feature Writing, fourth in district for News Writing, first in district and region for Editorial Writing and second in state for Editorial Writing. She also works as a professional theatre technician outside of school and is an active member of the school's theatre department. She is currently the department's head stage manager but has participated in lighting, run crew and sound since she was a freshman. For her work in theatre she is a 9 star International Thespian and current secretary of Thespian Troupe 7613. She has also been involved in Student Council, the HCEF Inventeam, National Honor Society, Vision Dance Company, AVID and Latin Club throughout high school. She hopes to attend a top university up north and plans on majoring in Theatre Design, Production, and Management with a minor in Creative Writing.