Choir performs at fall concert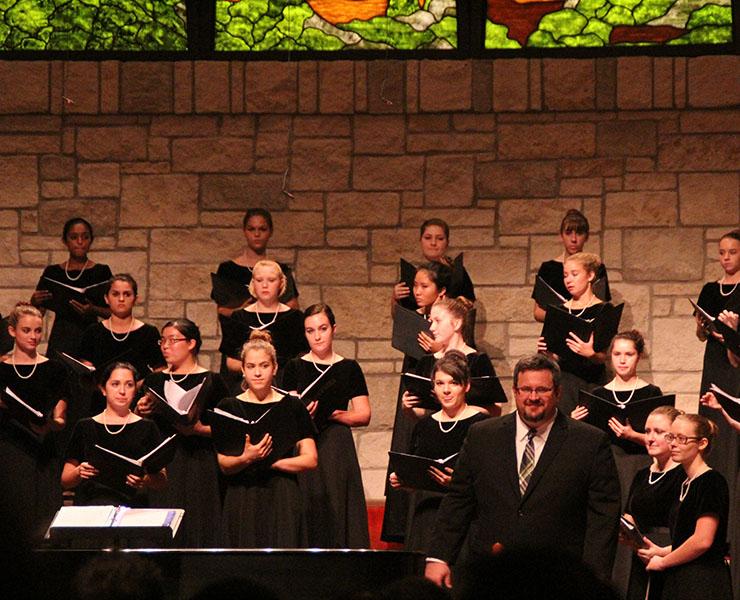 The choir hosted a fall concert Thursday night. The concert took place at the Austin Baptist Church, next to the school, at 7 p.m. The concert was open to the public with free tickets.
Five different choirs performed in the concert. The song selections included King's Singers arrangement of "I'm A Train," Ola Gjeilo's "Unicornis Captivatur," "Hushabye Mountain" from Chitty Chitty Bang Bang and many others.
"The concert turned out really great," junior choir member Madison Whiteside said. "We
created so much magic together on the stage."
There has been lots of in class preparations for the concert as well as memorization and accuracy checks along the way. Certain choir groups, such as chorale and chamber, meet after school or in two class periods to prepare for upcoming shows.
"Mr. Feris' daily inspirations really keep me going each day," junior choir member Isabela Spielman said.
The choir has a busy year ahead of them. This month alone they have a Chamber choir concert at ABC Sunday morning,  a girl's night/man's night for team bonding next Tuesday and Region Choir Auditions Oct. 28.
"It takes a lot of skill, talent, and group work," choir director Mr. Feris said. "The students are more prepared than ever before. All groups are performing at a higher level than they have in the past."
About the Writer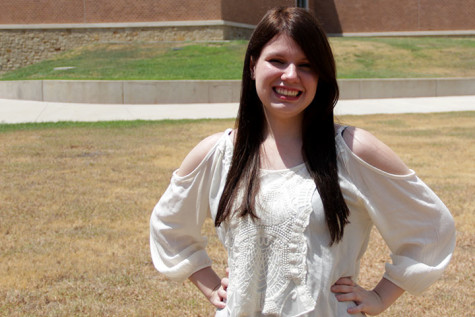 Alaina Galasso, Editor in Chief
Alaina Galasso is a senior at Vandegrift and this is her third year on the newspaper staff. She competes in journalism for Academic UIL and was previously sixth in district for Feature Writing, fourth in district for News Writing, first in district and region for Editorial Writing and second in state for Editorial Writing. She also works as a professional theatre technician outside of school and is an active member of the school's theatre department. She is currently the department's head stage manager but has participated in lighting, run crew and sound since she was a freshman. For her work in theatre she is a 9 star International Thespian and current secretary of Thespian Troupe 7613. She has also been involved in Student Council, the HCEF Inventeam, National Honor Society, Vision Dance Company, AVID and Latin Club throughout high school. She hopes to attend a top university up north and plans on majoring in Theatre Design, Production, and Management with a minor in Creative Writing.