PALS meet their PALees for the first time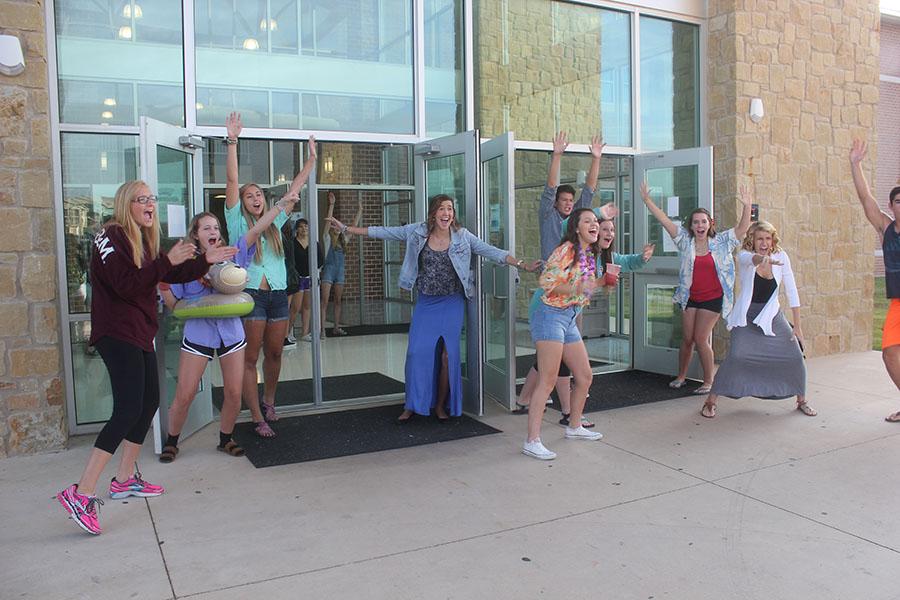 PALS met with their PALees for the first time last week. They traveled last Thursday and Friday to their period's assigned school: Steiner Ranch Elementary, Laura Welsh Bush Elementary, Canyon Ridge Middle School, River Ridge Elementary, River Place Elementary, Four Points Middle School or Grandview Hills Elementary. Each PAL is assigned to a kid and acts as that kid's teen mentor for the rest of the school year.
"The students were prepared, and even if they were scared they acted confident," PAL sponsor Mrs. Gallagher said. "It was the best beginning we've ever had.
PALS stands for Peer Assistance, Leadership and Service. The PAL program aims to teach students leadership skills, which will then be applied while serving others in the community. PALS are also involved with other activities at the feeder schools such as field days, book fairs, C2, the homecoming parade and community meetings.
"My favorite part last year was definitely getting to spend time with all the kids," senior PAL Steven Allen said. "I am extremely excited for this year!"
The PAL/PALee system is a vital part of the PAL class. They prepare for their visits by reviewing the PAL handbook, which covers the guidelines, rules and goals of the program. They also discussed making sure the kids are comfortable and included while visiting with their PALS. The PALS were expected to send a letter to their PALee's parents before meeting their PAL to get to know them a bit more.
"Our job is to mentor them and just simply be their friend," senior PAL Hanna Brown said. "We hopefully give them something during the day where they can go have fun, be themselves and gain confidence."
PALS have been mentoring kids since the start of the organization when the school opened. Veteran PALS have the possibility of uniting with their old PALees.
"If we can achieve the PALS purpose of ensuring that these kids have someone there for them then they are much more likely to succeed in other things in school and in their social lives," Brown said.
About the Writer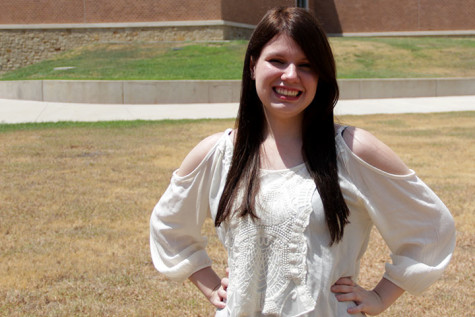 Alaina Galasso, Editor in Chief
Alaina Galasso is a senior at Vandegrift and this is her third year on the newspaper staff. She competes in journalism for Academic UIL and was previously sixth in district for Feature Writing, fourth in district for News Writing, first in district and region for Editorial Writing and second in state for Editorial Writing. She also works as a professional theatre technician outside of school and is an active member of the school's theatre department. She is currently the department's head stage manager but has participated in lighting, run crew and sound since she was a freshman. For her work in theatre she is a 9 star International Thespian and current secretary of Thespian Troupe 7613. She has also been involved in Student Council, the HCEF Inventeam, National Honor Society, Vision Dance Company, AVID and Latin Club throughout high school. She hopes to attend a top university up north and plans on majoring in Theatre Design, Production, and Management with a minor in Creative Writing.