Student Council nominees
Presidential Candidates: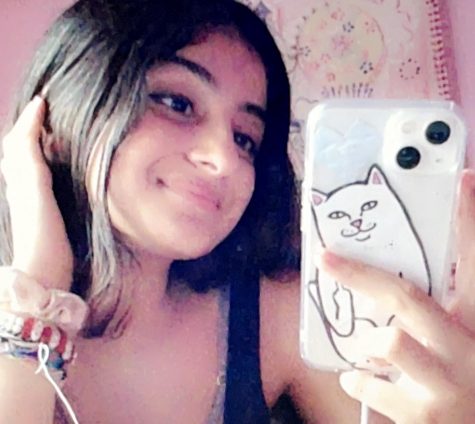 My name is Anya Bhandari and I'm a freshman running for Student Council president! 
I want this very important role because I believe everyone deserves a voice and I would be the best person for my class to communicate their thoughts and ideas to. As children and students during the last two years, all of us have been through thick and thin (more thin than anything) together (yet so far apart!) and really need a leader among us in order to guide us all onto the correct path during our academic, social and self journey. 
This role fits me perfectly because I am a very vocal and social person. No matter the issue, topic or who it comes from I always try to do my best to help. My sole belief toward solving or executing anything is that no one should stop until a satisfactory product is reached. Our grade, and Vandergrift as a school in general, has a great environment for all student needs but there is always work to be done and changes to be made. As Student Council president, I hope to accomplish doing our classes' part toward achieving a better future and school making sure no one is left unheard. I never shy away from a challenge and always make sure to do my best to reach our end goal making me a very good fit for the position. 
If I were to win, I want to focus on helping my peers transition to high school as best as humanly possible! Especially with all the COVID-19 madness, we face a whole new set of problems to deal with as we come into the four most important and stress-filled years of our lives. Though we all differ in opinions and beliefs, (which is totally okay, that's what makes us unique) I would like to find new ways to implement strategies into the classroom which can help my classmates feel less stressed and more productive during their time at Vandergrift. Whether it be more breaks or less homework, I would like to reach out to everyone (including teachers!) to see how we can best make this school year as enjoyable and relaxed as possible. With the role of Student Council President, these tasks would be really easy and beneficial to accomplish. I am already part of the District Committee for all of LISD (the only Vandegrift student in my section!), so I feel I would be able to voice and implement ideas better than other candidates. 
Vote Anya for Freshman Student Council President!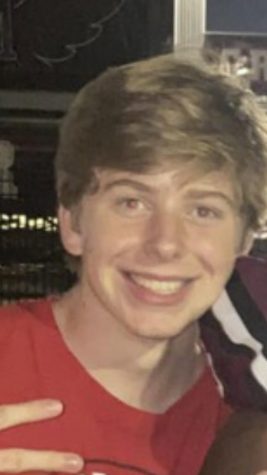 My name is Joe Geraci. I am a 9th grader running for president.  I want to be class president so that I can increase the involvement of everyone in the class when it comes to making important decisions.  
I am qualified for this position because I have been in leadership roles all my life.  From taking care and setting a good example for three younger siblings, to running for office in past school years, I have always been in the position to lead others, and I enjoy doing so.  
If I'm elected, everyone will have a say on what goes on, no matter who you are or what title you hold.  Issues cannot just be solved by a president or a vice president; it takes everyone.  I learned this lesson through sports I've played.  The game is won by a team, not an individual.  I will value the opinion of the student body, and my number one priority will be to make sure that everyone is onboard with major decisions.  
What makes me special is the effort I give in everything I do. If elected, I will give my all to fulfill the role of class president.  Throughout my entire life, if I care about something, I will work nonstop to make it happen.  I see this as an amazing opportunity to lead and have fun.  
Winning the role of class president would be incredibly special to me because I have always wanted to have a role like this.  Throughout middle school, I would always run for positions in student government, but none of that compares to this unique responsibility and leadership opportunity.  I am beyond excited to connect with my class and work through issues together.  
With all that said, VOTE JOE GERACI!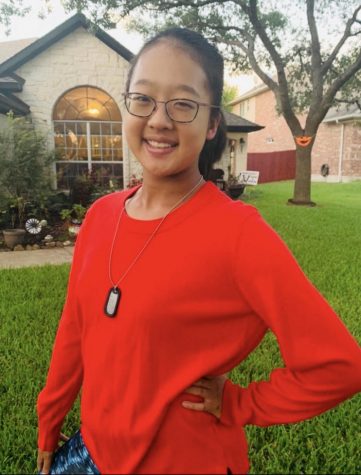 My name is Michelle Kim and I am running for freshman class president.
I want to be able to create fun events for my freshman classmates because they would enjoy and get or feel more connected in their first year of high school since the events that I'm planning to create have many inclusive components that create that connection between people! Also, I love having a leadership role for a large group of people like our freshman class because this is my first time being with a lot of people in one place since there's way more students in high school than there is in elementary and middle school.
I have had a leadership role before as a section leader in band, and it was a fascinating experience even though COVID was present during my term. I also am a very responsible person who comes on time to school and classes while getting good grades.
If I win, I will start thinking about ideas of how freshman students can integrate together to meet each other since people mostly only know those in their classes and not everyone in their grade. I will also get the vice president's contact info so that we can communicate together like setting up the events and coming up with ideas on how we can vote on things that we might change for the school as a freshman class. Like the food that is served at the cafeteria needs to have more healthy options, including fruits and vegetables instead of pizza, hamburgers, and cookies.
I have been involved in clubs since middle school such as National Junior Honor Society, Robotics. In high school, I'm involved in HOSA, Key Club, and student council. I have had a lot of experiences for being a leader throughout these clubs and all these activities and I enjoy them even though it's just the beginning of the year.
Winning would be special to me because I would be able to create events just for the freshman class and help lead them to a brighter future and success. Also, I would be able to experience how to handle my time by taking time to discuss the exciting events and also creating a great year for the other freshmen in my class.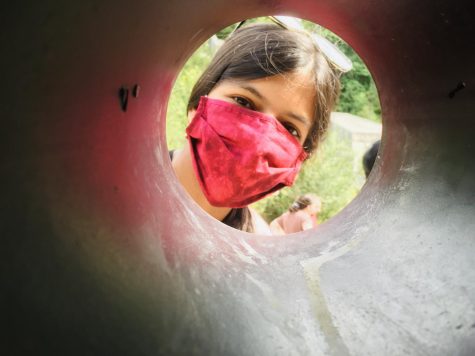 My name is Neha Kunka and I am running for freshman class president.
Being freshman class president would give the team a way in conveying new ideas and improvements between the students to the administration. Having an opportunity to make a change for the better in the school is something that I would love to be a part of. 
A portion of the qualities that would qualify me for the position are the peer and outreach experience. Valor, HOSA, extracurriculars, such as dance and music have given me a way to adequately describe a new idea, spread the word, and meet new people. 
If I am elected, I would first ask the students to share their voice on something they think should be improved. This will give them a chance to explain their ideas, and for us to make that change happen. 
An attribute or something that makes me special would be that I'm easy-going and open to new ideas. If you have a new idea or an improvement, I'm always there to hear it. 
Winning the Freshman Class President elections would be special to me because it would show how much of the students believe that we can make an impact. It shows that they believe that I can hold up to the Viper standard, and present them with improved plans.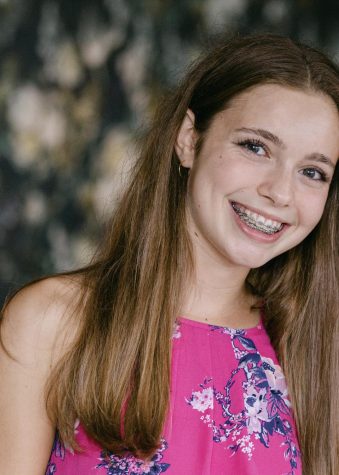 My name is Lauren Mushtaler and I am running for freshman class president.
I am so glad we are all back in school, and I want to help make our high school experience great! I have served on a student council in previous years and I have enjoyed working with other council members, school administration and classmates. 
I like to be organized and plan ahead. One of the projects I would like to do is the creation of senior parking spaces that seniors can decorate to sponsor a charity of our class's choosing. 
I feel lucky to have so many friends with different interests at Vandegrift and this would be useful when representing the student body. I would consider it an honor to be chosen to represent the freshmen by my classmates.

My name is Akshay Vu and I am running for freshman class president.
I would like to be president because I would be able to lead my grade and give them a voice in the council. I have years of student council experience and am a very social person making me a great candidate. If I win, I plan on trying to implement some new and fun events for us to host for the senior class and making sure that everyone's ideas are brought to the table.
Some things that make me special are that I am a social person which is a great trait to have when being president because it shows that I am able to talk and communicate with others.  Another thing that makes me special is that I have tried my best to be involved in as many clubs and programs as I am able to be in.  This gives me lots of different ideas to build from and create.
Winning this election would be special to me because I have worked very hard for this position and the leadership opportunities it will provide would be amazing! 
Vice Presidential Candidates: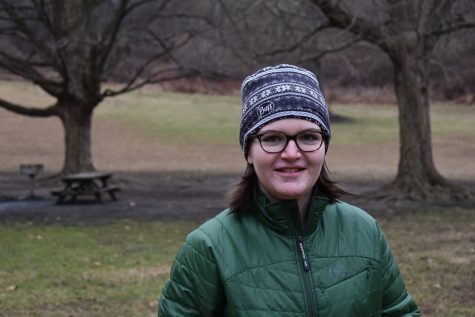 My name is Olivia Coffey and I am running for Vice President. The reason why I am running for Vice President is because I would like to make suggestions and support the President, and help them make decisions. I believe I am qualified for this position because of my thoughtfulness and consideration, which I would put into ensuring a successful year, and my writing and planning skills, which would be useful for arranging events and writing speeches, emails, etc. If I win, my goal would be to support students and improve their learning environment in order to make sure that they have an enjoyable and worthwhile experience in their Freshman year. What makes me special is my curiosity, intelligence, and willingness to help others. Winning would be special to me because I have always wanted to run for a student council position, but avoided it because of people telling me I wasn't fit to try. Now, however, I no longer listen to those negative critics—winning this would be standing proof that a person shouldn't allow themselves to be limited by other people's opinions of them. Furthermore, my friends tend to turn to me when they need help, and I would like to extend this role of mine to as many people as I can.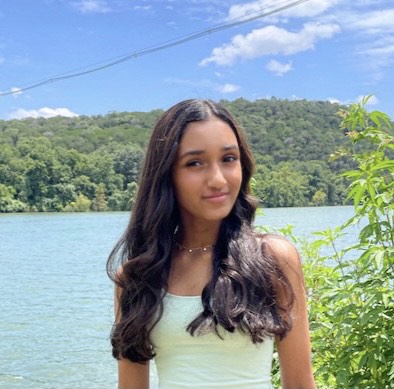 Hi! My name is Sneha Pulickal and I am currently a freshman at VHS. This year I am running for freshman class vice president at StuCo. I would like this role so that I can be more involved around the school and give input on our school to make it a place that all students feel welcome to every day.
My past qualification includes NJHS President last year, being a previous student council member, and also joining multiple clubs in the past years. If I do win, I plan on increasing the amount of say students have in the overall decisions made, planning fun activities for members, and also overall giving a relatable and trustable perspective to represent the whole freshman class. I have a lot of experience in very similar roles in the past few years and I would really like to take that knowledge and implement it into this position to make the entire student voice stronger.
Winning this role would be extremely special to me because it is something that I am very passionate about and have looked forward to in the past years. I personally love the concept of student council and how a small group of students' opinions can make such a big impact in our school. I would love to be your Vice president and it would be amazing if you could vote for me. Thank You!