Sudler Flag of Honor award given to band
This year Vandegrift's band program was selected by the John Philip Sousa Foundation to be the recipient of the Sudler Flag of Honor award. 
The application process included sending in concert band recordings, marching band honors, individual performance honors and articles that demonstrated school and community impact. After these were reviewed, the band was nominated and videos and honor awards were sent in.
"This award is chosen by a large committee that spends time reviewing the full application and listening to concert band recordings from the past three years," director of bands Mike Howard said.
This award places VHS on John Philip Sousa Foundation's Historical Roll of Honor, a listed collection of distinguished High School Band programs that dates back to 1920. 
"This award is a substantial accomplishment for the Vandegrift High School Band as it only goes to a program that has shown a history of success at the state and national level," Howard said.
Being the first LISD high school to ever receive this award, Vandegrift represents a uniqueness and level of dedication that only the greatest of band programs have. 
"It not only feels like a payoff for all the before school, during school, and after school rehearsals that we've put into in the past, but this award also portrays the respect and love for music that Vandegrift band students and the directors especially have," senior drum major Sangjune Lee said.
In a band of 400, VHS students have to work together to deliver the grade of excellence over the course of years that their performances have reached to be given this prestigious award .
"We don't work hard to win, we work hard to perform and it creates a connection between the bands and the players which in return creates more genuine performances," senior drum major Mukta Valluru said. 
Band directors, Howard, Katie VanDoren, Dustin Tharp and Joe Hobbs are just a few of some of the dedicated people that have made this award possible.
"The passion that the directors have and the way that they convey that passion to the students makes this band that much more special than any other in the world," Lee said. 
The band has worked to keep growing in the quality of their music and has shown great improvement throughout the years. Students and directors have dedicated time outside of rehearsals to grow individually and continue to do so today, especially amidst the COVID-19 pandemic. 
"We create an environment where everyone feels welcomed and excited to be a part of it," Lee said. "Students trust each other, hold each other accountable, and we all pursue the same goal of enjoying what we do."
This program has created a community of people that strive to work hard, both to challenge themselves musically and meet higher standards than any other high school band. 
"I remember seeing incoming freshmen and new students start off in a way floating, and through the experiences this program gives, I see people become grounded, create lasting relationships, and experience unforgettable memories," Valluru said.
About the Writer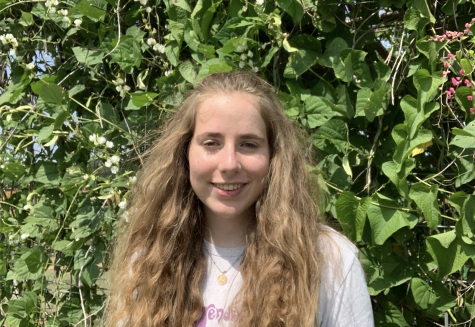 Abby Lincks, Staff Reporter
Abby Lincks is a sophomore and this is her first year on the newspaper staff. She is interested in journalism because she finds joy in helping to voice other peoples passions and accomplishments. In her free time, she enjoys reading, writing, and listening to music.