Junior Ladies and Senior Women service club starts at Vandegrift
Hang on for a minute...we're trying to find some more stories you might like.
The new club Junior Ladies and Senior Women was created by junior Emily Allen and is a social and service club for the junior and senior girls.
"The goal of the club is for junior and senior women to be involved in a social club that also helps with community service," club sponsor Danielle Bevan said.
The club has only had two meetings so far and it is not too late for any junior or senior girls to join.
"In the meetings we will discuss upcoming services projects and details pertaining to the club," Allen said. "It is also a great way to meet and make bonds with the senior girls and to help our community while doing it."
There will be one big service project all year that will serve as fundraiser and all proceeds will go to designated organization.
"The girls are brainstorming about doing a pageant, but with boys as the contestants," Bevan said. "They are still discussing it and seeing if it would be something the student population would be interested in doing. They would try to pair up with another established club on campus."
Officers will be elected at the beginning of next semester since the club is just starting  out.
"We plan to have officers for each class, so there will be a junior and senior president with many other positions available," Allen said.
The Junior Ladies and Senior Women next meeting will be Dec 12 in Bevans' room during PIT.All junior and senior girls are welcome.

About the Writer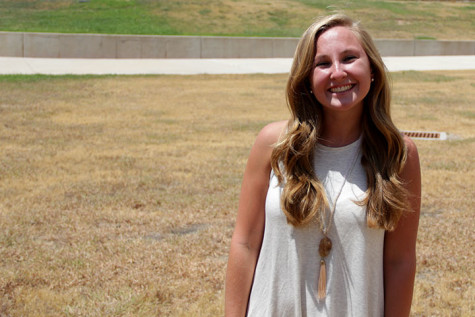 Kate Murphy, Newspaper President
Kate Murphy is a senior, she has been a writer of the Vandegrift Voice for three years. She is the current President for the Newspaper where she plans events and helps encourage her fellow students. Kate enjoys writing about sports and lifestyle articles, she enjoys writing about her fellow classmates and getting to know them. Go Vipers!